Morales v. Zenith Ins. Co., a workers' compensation case from the Supreme Court of Florida, involved an employee who was crushed to death by a palm tree while working at employer's lawn care business. Employee's surviving spouse entered into a settlement agreement with employer and its liability insurance carrier. This agreement contained a release of liability in which surviving spouse elected that this would be her sole remedy in connection with the fatal accident.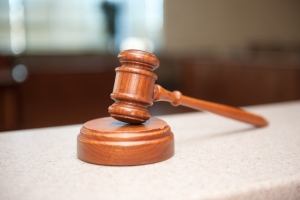 After reaching this settlement, plaintiff filed a wrongful death civil lawsuit against employer and obtained a default judgment in the amount of $9.525 million in damages. After the default judgment was entered, employer refused to pay the judgment. At this point, plaintiff sued employer again in state court, alleging employer breached its agreement under their liability policy. Employer had the case removed to federal court.

The federal court dismissed the civil case on grounds the workers' compensation exclusion barred decedent's estate from filing a civil negligence action. As our Boston workers' compensation attorneys can explain, in most situations, if an employee was injured (or killed) in a workplace accident, a workers' compensation benefits claims is the sole remedy available, and the party is precluded from also filing a civil lawsuit. The law also states that an employee cannot choose not to apply for workers' compensation benefits and instead file a civil negligence lawsuit. There are, however, exceptions to this rule, and you should speak with your attorney about the facts that pertain to your particular case.
In this case, the court of appeals held that workers' compensation was the exclusive remedy, and the estate should have been precluded from also filing a civil negligence action. The issue was more complex, however, because estate had already received a default judgment, and the second civil case was being brought to enforce the judgment and not under the original theory of negligence.
On this issue, the appellate court concluded that, since estate should have been precluded from filing the civil action in the first place, it should not be entitled to collect the judgment, and even if it was, employer's workers' compensation insurance carrier was not required by contract to pay that claim, because it was only responsible for paying workers' compensation when such a remedy existed, and it did.
The court next looked at the issue of the parties having reached a settlement with respect to workers' compensation claim before filing a civil negligence action. The court held the release to be appropriate and binding on the parties, and this was another reason employer or its workers' compensation insurance company should be precluded from filing a civil lawsuit or collecting on the judgment entered by trial judge.
In order to understand why there is an exclusive remedy provision with respect to workers' compensation awards, it is important to examine why we have workers' compensation in the first place. Essentially, workers' compensation is seen as compromise between the needs of employees for faster access to compensation, workers' ability to receive benefits for an accident that was not employers' fault, and employers' desire to have predictable expenses, such as insurance premiums.
If you are injured on the job in Massachusetts, call Jeffrey Glassman Injury Lawyers for a free and confidential consultation to discuss your workers' compensation claim: (617) 777-7777.

More Blog Entries:
LeFiell Mfg. v. Super. Ct.: Workers' Compensation Exclusivity and Rare Exception, August 18, 2014, Boston Workers' Compensation Lawyers Blog