In Deon v. H &J, Inc., claimant was employed in a full-time capacity as a maintenance technician for employer from 2003 until 2009. A few years prior to working for employer, claimant injured her shoulders and neck. She filed for workers' compensation and received a six percent permanent partial disability rating. The following year, dogs attacked claimant, and the injuries resulted in a seven percent permanent partial disability rating. This was not related to the current workers' compensation lawsuit.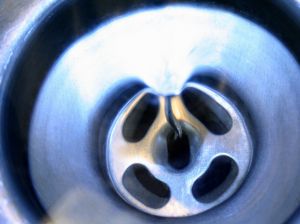 A year later, when claimant was using a power auger to clear a kitchen sink drain in a hotel, her right glove became caught in the auger and crushed her wrist and hand. Doctors initially diagnosed claimant with a hand sprain and two finger sprains and bruises. She was eventually cleared to return to work full time, but her supervisor felt she was not physically capable of performing the work in the manner she could before the on-the-job injury.
Her doctor placed serious lifting restrictions on her work activities, and she was then terminated because employer did not have any jobs that worked with her medical restrictions. Doctors and vocational experts (VEs) could not concur on a disability rating, which varied between two percent and 85 percent. As our Boston workers' compensation injury attorneys can explain, the process of establishing a disability rating is extremely complicated and requires a thorough understand of agency policy and relevant law.

Claimant filed a workers' compensation claim with employer's insurance company and the state workers' compensation indemnity fund. Claimant negotiated a settlement with the state fund, but the settlement was not executed by parties and approved by the commission until after the evidentiary hearing.
In the settlement agreement, parties stipulated claimant was totally permanently disabled and state injury fund was responsible for 60 percent of workers' compensation benefits, which was $70,000 in the form of a lump sum payment. The commission approved this agreement.
Six months after the evidentiary hearing, commission found claimant was permanently and totally disabled at a 100 percent rating, and employer was entirely responsible for the workers' compensation benefits awards. The commission also found that it should reexamine the settlement agreement with respect to employer's liability after making this finding.
The commission issued an order where it was found claimant could not argue employer was 100 percent liable and apportioned between employer and state fund and ordered employer to pay 23.92 percent instead of the 100 percent previously ordered.
Claimant appealed this decision and argued that she should have been able to allowed to make an argument that employer was 100 percent financially responsible for her disability awards. On appeal, the court concluded that commission had erred in by sua sponte, raising the issue of the previous settlement and apportionment when the parties had not requested it. Sua Sponte means an action taken by the court on its own accord. If the parties had raised it early, it was said to be waived and no longer a remedy available, whether or not it was raised by the parties.
If you are injured on the job in Massachusetts, call Jeffrey Glassman Injury Lawyers for a free and confidential consultation to discuss your workers' compensation claim: (617) 777-7777.

More Blog Entries:
Fowler v Vista Care – Court Declines to Limit Access to Workers' Compensation, June 28, 2014, Boston Workers' Compensation Lawyers Blog