Milbrandt v. Bibb's, Inc., an appeal from the South Dakota Supreme Court, involved claimant who was injured in a work-related car accident. Claimant was injured in the car crash on May 30, 2007. He was working as a truck driver, and was forced to drive off the road by another driver and injured his head, chest, neck, shoulder and hip.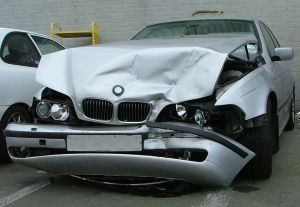 His employer approved his claim for workers' compensation benefits and paid him. At this point, claimant negotiated a settlement with at-fault driver's insurance company in connection with negligence resulting in the car accident.

As our Boston workers' compensation attorneys can explain, an injured employee is typically barred by the single recovery rule from also filing a civil lawsuit against his or her employer in connection with a work-related injury.
However, when the injury was a result of the negligence of a third party (not employer), claimant can also proceed with a civil lawsuit against third party. If claimant enters into an out of court settlement, or wins a jury verdict after trial, he or she is generally required to reimburse employer's workers' compensation insurance company for any benefits received.
The reason claimant would want to file a civil lawsuit is because workers' compensation benefits are limited to payment for medical bills and lost wages, and a civil lawsuit can include those, plus money for pain and suffering, special damages, and, in some cases, punitive damages for extreme and outrageous conduct.
In Milbrandt, claimant entered into a settlement agreement in the amount of $160,000. From those proceeds, he reimbursed workers' compensation insurance company for the amount of benefits he had already received. He also then deducted attorney's fees, applicable taxes and costs, and received a net recovery of just under $74,000.
Following this settlement, claimant needed to have his hip replaced due to the injured sustained in the car accident. Hip replacement surgery cost around $64,000 and his health insurance carrier covered most of these expenses. He filed a claim for workers' compensation benefits to recover any money paid out of pocket, and, while employer initially denied his claim, they eventually agreed to pay after an independent medical examination.
Claimant then filed a petition for workers' compensation benefits. This time, employer and insurance company denied his claim, saying claimant was responsible for any costs up to the roughly $74,000 he had received in the net settlement agreement. It was insurance companies position that, since he did not personally have to pay for the hip replacement surgery, this amount should not be offset from his settlement, and he was still liable for the first $74,000. However, an administrative law judge (ALJ) concluded it did not matter who paid for the surgery under state law, and employer was responsible to pay additional workers' compensation benefits. Employer, through its insurance company, appealed this decision.
Since there were no facts in dispute, appellate court only interpreted the relevant state statute. The court found claimant was entitled to receive additional workers' compensation benefits and affirmed ALJ's ruling. The court reasoned if his health insurance company had not compensated worker, he would have been compensated by workers' compensation, so this should not cause employer to have to pay less because health insurance company paid instead of them. Essentially, this was a benefit to employer, not a detriment.
If you or someone you love has been injured a Boston work accident, call for a free and confidential appointment at (617) 777-7777.
Additional Resources: