A 70-year-old man who had been recently fired from a local business in Cambridge reportedly returned to inflict harm on his former boss, who'd had a role in his termination.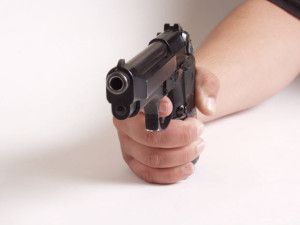 According to The Boston Herald, the alleged shooter drove tot he company and waited in his vehicle for the 58-year-old victim to arrive. When he did, the suspect reportedly fired several rounds from his 12-gauge pump shot gun. Thankfully, he did not inflict serious injury. The victim used his briefcase to shield his face from the blast, though he did suffer minor shrapnel wounds.
Other workers stepped in to intervene, at which point the gunman got in his car and killed himself, police said. Authorities said the man had been fired several months earlier and had reportedly had no contact with the company or its workers from then until the day of the shooting. 
Threat of workplace violence in Massachusetts is very real for many workers – even those who don't have inherently dangerous jobs. Victims of workplace violence can successfully obtain workers' compensation in Boston for those injuries – even though they were inflicted by a third-party – so long as the injured worker had been acting in the course and scope of employment or the injury arose out of employment.
The Occupational Safety & Health Administration (OSHA), a division of the U.S. Department of Labor, reports there were 4,679 fatal workplace injuries in the U.S. in 2014, and of those, 403 were workplace homicides. But many more survive. It's estimated that approximately 2 million Americans are victims of workplace violence very single year. Those are just the cases that are reported; the actual number is believed to be much higher.
Some types of workplace violence include (but aren't limited) actions or threats of:
Physical violence
Harassment
Intimidation
Other threatening disruptive behavior that occurs at the work site.
Murder is the No. 4 cause of fatal occupational injuries in the U.S. Although it can happen in literally any profession, some factors that make it more likely:
Exchange of funds with the public
Working with those who are unstable or potentially volatile
Working alone or in isolated areas
Working where alcohol is served
Providing services or care
Working at night
Working in high-crime areas
Some of the specific professions deemed at high risk include:
Delivery drivers
Cashiers
Medical professionals
Public servants
Customer service reps
Law enforcement
Although workplace violence isn't always predictable, there are ways that companies can help to minimize the risk of harm to workers. That includes having a policy of no tolerance for workplace violence which encompasses not just all workers, but patients, clients, visitors, contractors or anyone else who comes in contact with workers. There are also certain engineering and administrative controls that can be beneficial. An example of an engineering control is having a bullet-proof glass window between workers and public customers. An example of an administrative control is using tension-diffusing tactics in workplace firings and directing newly terminated workers to helpful resources (particularly if they are known to have a history of mental illness or violence).
The Middlesex District Attorney recently told reporters that it is critical for companies to plan for these situations, know how to defuse them and know how best to respond.
If you or someone you love has been injured a Boston work accident, call for a free and confidential appointment at (617) 777-7777.
Additional Resources:
DA: Briefcase saved boss from ex-employee who shot himself, April 7, 2016, By Chris Villani, Boston Herald Radio
More Blog Entries:
Scope of Employment in Workers' Compensation Cases, March 29, 2016, Boston Workers' Compensation Lawyer Blog