With the holiday season, younger members of our family are enjoying time away from school and many of them are picking up seasonal positions at some of our local businesses to earn some extra money. During this time, it's important to remind these young workers that they have rights on the job and their employer has the responsibility to provide a safe workplace. It's also important to make sure that they follow the limits and regulations regarding what these workers can do on the job.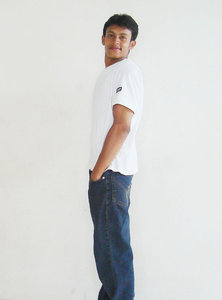 Before your teen heads out for holiday work, make sure you discuss their rights to help them to ensure safe seasonal employment.
Our Boston workers' compensation lawyers understand that not only must employers provide a safe workplace and comply with OSHA standards to prevent injuries and illnesses, but they're also required to train new workers on job hazards and safe work practices in a language they understand. Employers must also pay for most types of required safety gear. Although employment of teens provides many benefits, the potential for serious injury and death must not be ignored or denied. Teenage workers are killed or seriously injured at work each year. Employers, teens and parents must increase their awareness of the laws governing child labor and take a proactive approach to ensure all teens are afforded the right to work safely, according to the U.S. Department of Labor's Young Workers site.

The hazards you face will depend on what kind of work you do. Here are some examples of hazards you may encounter. There are many more.
Janitor/Clean-Up:
-Toxic chemicals in cleaning products.
-Blood on discarded needles in the trash.
Food Service:
-Slippery floors
-Hot cooking equipment
-Sharp objects, such as knives and slicer
Retail/Sales:
-Violent crimes
-Heavy lifting
-Repetitive motion from operating checkout scanner
Office/Clerical:
-Harassment
-Poor computer work station design
-Sitting for long periods
At a minimum, rights of teen workers include:
-Detailed job descriptions and a list of duties they are expected to fulfill
-Access to appropriate training
-Information on where to go when they feel they are being treated unfairly
-What hours they can work
-What their pay should be
Every 6 minutes, somewhere in the U.S. a teenager is injured seriously enough on the job to go to a hospital emergency room. Roughly 70 teens die from their injuries each year. These injuries and deaths can be prevented if you know the laws, make sure teens are doing appropriate work, make sure teen workers are trained and supervised, and help teens learn to ask for help when they need it.
If you and your teen agree about your teen looking for a job, plan to spend some time searching for one that's safe and enjoyable. Talk about what your teen wants to do. If possible, your teen should be interested in the job, not just taking it for money. Someone interested in pursuing medicine in college, for example, might seek a job as a nursing home worker or at a hospital.
If you or a loved one has been injured on the job in Massachusetts, call Jeffrey Glassman Injury Lawyers for a free and confidential consultation to discuss your workers' compensation claim– (617) 777-7777.
More Blog Entries:
OSHA Lists Top Workplace Violations of 2013, Massachusetts Workers' Compensation Lawyers Blog, December 4, 2013
Massachusetts Work Injuries to Increase with Improving Economy, Massachusetts Workers' Compensation Lawyers Blog, November 28, 2013