A recent article in Cape Cod Today reported a worker amputated several digits on his hand in a lawn mower accident.
Our Boston workers' compensation lawyers know that injuries from power lawn equipment can result in amputations and severe lacerations. Due to the nature of maintenance and landscaping work, these wounds are prone to infection and can accumulate substantial medical costs if not treated right away.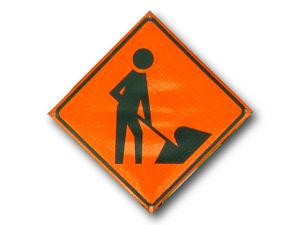 According to a recent Centers for Disease Control and Prevention report, 1,142 ground maintenance workers died on the job from 2003 to 2008, averaging 190 deaths a year. Major incidents leading to workers' deaths were: transportation incidents (31 percent), contact with equipment and objects (25 percent), falls (23 percent) and traumatic acute exposures to harmful substances or environments like drowning and electrocution (16 percent).
Lawn mower safety tips:
-Know how to operate the equipment, read the operator's manual and pay attention to the warning labels.
-Never disable or bypass safety devices like grass catchers or discharge chute guards.
-Clear the work area of people and debris before starting. Objects like rocks and sticks become dangerous projectiles when thrown by the mower blades.
-Never unclog a discharge chute or the grass catcher when the mower is running.
-Don't leave a running mower unattended.
-Always mow in a forward direction when possible and mow up and down hillside slopes – never across the slope.
-Handle fuel safely and stop the engine while refueling.
We recently posted to our Boston Personal Injury Attorney Blog about the hazards outdoor workers face regarding heat-related illnesses.
Recognizing warning signs of heat stroke:
-Hot, dry and red skin, and no sweat.
-Strong, rapid pulse.
-Pounding headache.
-Nausea and Dizziness.
-Confusion.
What to do:
-Get worker out of the sun.
-Cool the worker off, even if that means spraying them with a hose.
-Don't give him or her something to drink.
-Get medical assistance.

If you have been injured at work in the Boston area, contact Massachusetts Workers' Compensation Attorney Jeffrey S. Glassman for a free and confidential appointment to discuss your rights. Call (617) 777-7777.
More Blog Entries:
OSHA Holds Forum to Discuss Combustible Dust and Ways to Prevent Work Injury in Boston and Elsewhere, Boston Personal Injury Attorney Blog, May 9, 2011
OSHA Looks at Musculoskeletal Disorder in Work Injury in Boston, elsewhere, Massachusetts Workers' Compensation Lawyers Blog, May 18, 2011
Massachusetts Motorcycle Accidents a Concern Despite Lower Fatality Rates, Boston Car Accident Attorney Blog, April 28, 2011