Folan Waterproofing and Construction Co. Inc. received nine serious violations from the U.S. Department of Labor's Occupational Safety and Health Administration for seriously violating the standards of work safety in Boston at their Lowell work site.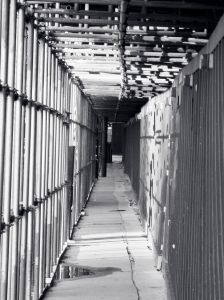 The company received these violations because of inadequate safeguards when working on aerial lifts, possible fall hazards of up to 40 feet due to a lack of required fall protection and a number of other hazards. The contractor faces a total of nearly $49,000 in proposed fines.
Our Boston workers' compensation attorneys understand that a number of local work sites can prove to be very dangerous if not regulated by employers and officials. On-the-job accidents can happen at virtually any time and it is the responsibility of the employer to secure all work sites in an attempt to keep employees safe. Work-related injuries can oftentimes include auto accident, lifting injuries, exposure to harmful chemicals, heavy machinery accidents, slip and fall accidents, construction accidents or burn accidents. If you are injured on the job, it is critical for you to contact a workers' compensation attorney to help you fight for your rights and the proper compensation for your injuries and lost time at work.
Late last year, OSHA witnessed a Folan employee climbing out of an elevated aerial lift. The employer was attempting to access the roof of Immaculate Conception Church.
Immediately following the observation, OSHA opened an inspection on the company and discovered that the workers lacked sufficient fall protection while working on the aerial lift. OSHA found that the crane had not been inspected annually for defects and a defective wire rope used to lift construction materials had not been inspected as it was recently removed from service. To make matters worse, employees had not received proper training to help them to recognize and address aerial lift hazards. Employees were also exposed to electric hazards from ungrounded electrical equipment and lacked helmets to protect against falling objects.
A company will receive a serious violation when there is substantial probability that serious harm or death could result from a hazard that the employer recognized or should have recognized.
"Left uncorrected, these conditions exposed workers to falls of up to 40 feet, electrocution and being struck by a falling load," said Jeffrey A. Erskine, OSHA's area director in Andover. "While it is fortunate that none of these employees was injured or killed, workplace safety should never be a matter of fortune, good or bad. Ensuring the safety of workers means ensuring that proper and effective equipment and work practices are in place and in use every day at every job site."
The waterproofing and construction company has 15 business days from date the citation was issued to comply, contest the findings before the independent Occupational Safety and Health Review Commission or meet with OSHA's area director.

If you or your teen has been involved in a work accident in Massachusetts, contact The Law Office of Jeffrey S. Glassman for a free and confidential consultation to discuss your rights. Call 877-617-5333.