Amputation is a known cause of long-term disability and can result from illness, disease, or catastrophic accident. In some cases, a limb infection or other trauma could result complications that then lead to an unexpected limb loss. A recent case involving a CBS corresponded demonstrates that the risk of amputation could result from what appears to be a minor infection or injury. According to reports, what was thought to be a minor injury ended up threatening his life–he and his doctors were forced to choose life over limb.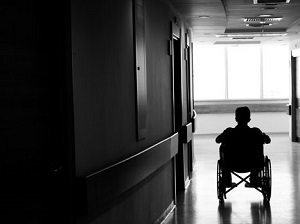 The Amputation Coalition reports that there are nearly 2 million Americans living with limb loss. Every year, doctors are forced to perform nearly 185,000 limb amputations. For victims, the loss of limb can result in disability, unemployment, and hardship in learning to adjust emotionally and physicals. Workers in the United States face additional risk of amputation, especially in dangerous industries, including industry, construction, farming, fishing and factory work. Our workplace accident attorneys understand the devastating impact of amputation and are dedicated to helping victims and their loved ones recover the compensation they need.

According to recent reports, PBS correspondent, Miles O'Brien was working on assignment in Asia when he suffered what he thought was a minor injury to his arm after lifting equipment back into a van. He was securing camera gear after a trip to Japan and the Philippines when one of the cases slipped and fell onto his arm. Though he felt the pain of his injury, he never thought it was so serious to even deserve medical attention. The next day he awoke and the pain had gotten worse. Swelling and increasing pain on the site of the injury led him to the emergency room for care.
Under hospital care, his pain worsened and he started to feel numb in his arm. Complications arose and doctors diagnosed him with "acute compartment syndrome." This is a life-threatening condition caused by a block of blood flow to some parts of the body. To prevent the spread of infection caused by the condition in his arm, doctors suggested an emergency amputation to remove the pressure. During the surgery, he suffered additional complications from the procedure and doctors were forced to remove his arm. While he agreed that loss of limb was better than loss of life, he was surprised that what was considered a minor injury led to such catastrophic results.
Individuals who suffer an injury in the workplace should report any accident and seek medical attention as soon as possible. Even a minor scrape, burn, bruise or other injury could result in infection and other trauma that requires surgical amputation. Without appropriate treatments, victims could lose their lives. In this case, O'Brien was able to continue his reporting work, despite his emergency surgery. Loss of limb will often leave victims unable to work or continue with their employment either temporarily or permanently. If you suffered a work-related injury, remember that you are entitled to compensation for lost wages and medical expenses. You and your family may also be entitled to additional compensation and third-party claims for additional damages resulting from negligence.
Call Jeffrey Glassman Injury Lawyers for a free and confidential consultation to discuss your workers' compensation claim– (617) 777-7777.
More Blog Entries:
Travelers Insurance Identifies Common Injuries, March 3, 2014.
Addressing Nail Gun Safety to Protect Boston Workers, January 22, 2014.