In Hudspeth Regional Center v. Mitchell, a workers' compensation case from the Supreme Court of Mississippi, claimant was injured when she fell at work.  At the time of her accident, claimant had been working as a registered nurse supervisor for her employer.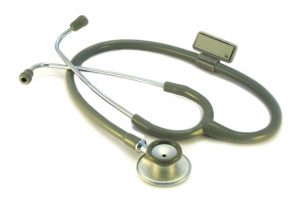 On the day of her injury, claimant suffered a serious fall and injured her back.  She was taken to the emergency room following the fall and was later treated by various doctors and medical professionals as part of her prescribed treatment plan.  After six weeks of recovery, claimant went back to work in the same position as she held prior to the workplace accident.
When she returned to work, she performed the same tasks as were required of her prior to being injured on the job.  Seven months after she had returned to work, she was fired.  Her employer insisted she was terminated for cause.  There were two reasons given for her termination.  One was that she did not go to examine a patient when she was specifically asked to do so, and the other was that she was frequently late to work.
Around the time she was fired, her doctor assessed her with a three percent permanent bodily impairment (partial) as a result of her earlier workplace accident.  He said she could perform light tasks and work in a sedentary position, but she was unable to lift anything that weighed 20 pounds or more and could not lift more than 15 pounds over her head.  He also said she was not able to stand for long periods of time because that would cause pain.
At this point, she filed what is known as a petition to controvert with the state workers' compensation commission.  As you can discuss with your experienced Boston workers' compensation attorney, if an employer claims you were terminated for cause, they will likely also deny any claim for workers' compensation, especially with respect to a claim for lost wages.  However, if you believe that your employer terminated you in retaliation for filing for workers' compensation following an on-the-job accident, you should contact an attorney as soon as possible, because, if true, that would be a serious violation of the Massachusetts Workers' Compensation Act and other labor laws.
At a hearing before an administrative law judge (ALJ), the ALJ determined that she did in fact suffer a total loss of her earning capacity and awarded her disability benefits. Her employer appealed this order, and the full commission and later the state court of intermediary appeals affirmed the award of workers' compensation benefits.  The employer then appealed to the state supreme court.
The agreement made by the employer was that, since she was able to come back to work after six weeks and worked for seven months before being terminated, this created a rebuttable presumption that she was able to work.  A rebuttable presumption, as the name implies, can be rebutted or challenged by the nonmoving party, but, in this case, the state supreme court held that claimant had failed to do so and reversed the lower court's affirmation so the correct legal test could be applied.
If you or someone you love has been injured a Boston work accident, call for a free and confidential appointment at (617) 777-7777.
Additional Resources:
Hudspeth Regional Center v. Mitchell, October 20, 2016, Mississippi Supreme Court
More Blog Entries:
Scope of Employment in Workers' Compensation Cases, March 29, 2016, Boston Workers' Compensation Lawyer Blog