Construction workers are some of the most vulnerable employees for a fatal work accident in Massachusetts and elsewhere. We've previously discussed the dangers of trench employees and the oftentimes gruesome accidents witnessed in this industry, welling is relatively similar. A recent well-related accident in Hampden illustrated just how devastating they can be.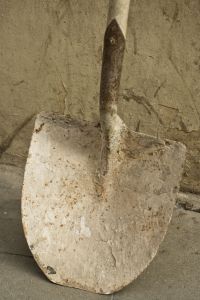 In the recent accident, a 61-year-old Vernon, CT man fell into a well and was killed. The man fell about 12 feet into the well. Officers responded to the accident, but got there too late. The man was pulled from the well by emergence responders, but was pronounced dead at the scene, according to The Hartford Courant.
Our Boston workers' compensation attorneys understand that this well-digging crew was a two-man team of experienced diggers. Many victims of these types of accidents are in fact specialized in this type of work, but without the proper safety precautions fatal accidents can happen.
"It was 60 years combined experience between them. It was an accident that was not foreseen," said Jeff Dion, office manager at the well company, Stavens Brothers
The men were using a drilling rig that was nearly 70 feet tall. The accident happened when the hole was about 5 feet wide and nearly 20 feet deep. When the Vernon man fell, his partner tried to catch him, but was unable to as he lost his grip.
Officials aren't sure what caused the man to fall.
The accident is currently being investigated by the Massachusetts Department of Industrial Accidents, the Massachusetts State Police and the Hampden Police Department.

Well-drilling companies should ensure the following to help ensure safe work sites:
-Create a site-specific safety plan that covers all employees and their specific scope of work.
-Consider enacting a medical surveillance program for employees who may be at risk for severe exposure to environmental contaminants above a permissible exposure limit. More information regarding these types of dangers can be found in the NIOSH Pocket Guide to Chemical Hazards.
-Provide respiratory protection for all employees to help to protect against site-specific contaminants on a case-by-case basis.
-Make sure that sites are tested for respiratory contaminants before beginning work.
-Make sure that your company has enacted some sort of hazardous waste operation to help dispose of any harmful materials.
-Use the proper decontamination processes to help ensure that all materials and workers are kept safe from hazardous materials. Decontamination materials may include disinfectants, organic solvents, surfactants, detergents and distilled water. These decontaminating materials should be used by brushing, absorbing or wiping off infected surfaces. Air compression is also acceptable.
-Make sure that all employees have been trained to discourage outside onlookers and know how to properly mark off a work zone with caution tape.
The proper training and the proper safety measures can help to eliminate potential dangers and hazards from a work site and can help to keep workers safe.

If you or a loved one has been injury on the job, contact Jeffrey Glassman Injury Lawyers to help you file a claim or to have the intricacies of your case explained to you. Call (617) 777-7777 for a free no-obligation appointment.

Additional Resources:
Victim In
Well-Digging Accident Identified As Vernon Man, by Hilda Munoz, Hartford Courant
More Blog Entries:
Manufacturer Fined $175,500 for Failing to Prevent Work Accident in Massachusetts, Massachusetts Workers Compensation Lawyers Blog, October 2, 2011
Company Faces $920,000 in Fines after Middleton Work Accident, Massachusetts Workers Compensation Lawyers Blog, September 15, 2011