A recent Quincy work accident turned deadly on Route 3A. The accident happened when a worker fell from a bucket truck when it was hit by a tractor-trailer that was passing by, according to the Boston Globe.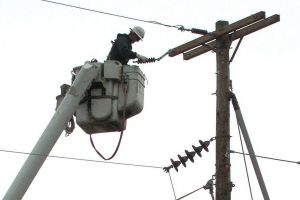 Michael Morrissey, the Norfolk District Attorney, reports that the 58-year-old worker of Braintree was working in the truck's bucket on a traffic light at the intersection of Chubbuck and Washington Streets when the accident happened. After the collision, the worker was transported to the Boston Medical Center where he was later pronounced dead. The driver of the tractor-trailer who hit the bucket truck stopped at the scene of the accident and has spoken with police. The Occupational Safety and Health Administration is currently investigating.
Our Boston workers compensation attorneys know we've all been there. You're running late for work and a utility truck or other type of construction vehicle is slowing up traffic. We've all thought about speeding by these traffic-slowing workers, but there's nothing good to come of it. Ignoring workers and utility vehicles on our roadways is a recipe for disaster. There are construction zone rules and they're there for a good reason, to save lives and prevent injury. There were more than 700 people killed in work zone-related accidents in 2008, according to WorkZoneSafety.org. There are thousands more of work-zone car accidents that result in serious injury.
Most commonly, these types of accidents are caused by motorists who fail to obey the reduced speed limits and other road rules. In these areas, both vehicle occupants and workers are at risk for a serious accident.

We offer you these safety tips to help to prevent an accident in a construction zone:
-Be sure to acknowledge all warning signs posted before such hazards.
-Always follow speed signs. Speeds have been reduced in areas in which dangers are present.
-Practice alert driving and curb all distractions.
-Put all of your focus on the road when you're traveling near or through work zones and when you're traveling near utility vehicles.
-Always drive through these areas with your headlights on so that your car is easily spotted.
-Never tailgate in the areas. Lane changes and stoppage in traffic heightens the risks for rear-end accidents.
According to the U.S. Department of Transportation, speeding is the number one contributor of traffic-related accidents in work zones and with utility vehicles. Whenever you're near either of these scenarios, drive slowly and cautiously. Supervisors of road construction projects are to ensure that all of the proper safety precautions are taken before beginning work. Traffic flow needs to be monitored and altered to help ensure the safety of all workers.

Work injuries and occupational fatalities are not something that should be taken lightly. If you or someone you love has been injured in a work-related accident in the Greater Boston area, contact an experienced law firm that handles workers' compensation claims in Boston or throughout Massachusetts. For a free consultation with an experienced attorney at Jeffrey Glassman Injury Lawyers call (617) 777-7777 today.
More Blog Entries:
Premiums Increase as Work-Related Accidents in Massachusetts and Elsewhere Decrease, Massachusetts Workers Compensation Lawyers Blog, October 5, 2011
Fatality Report Indicates Fall Accidents are Most Common Cause of Worker Deaths at Massachusetts Job Sites in 2010, Massachusetts Workers Compensation Lawyers Blog, September 14, 2011