Gauthier v. Keurig Green Mountain, an appeal from the Supreme Court of Vermont, involved a claimant who began working for defendant in May 2007. He was working full time as a maintenance technician, and his employment was considered to be at will.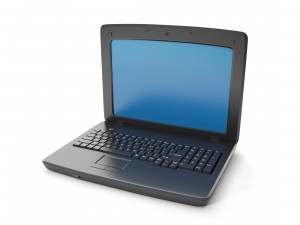 Claimant's job at the factory was to maintain production equipment and machinery and repair any broken machinery when needed. For some reason, claimant's supervisor became concerned claimant or his coworkers were using the Internet excessively while they were supposed to be working.   The company provides Internet access for its maintenance technicians but expects it to be used for work-related needs.   The supervisor asked human resources (HR) to perform what the company calls a "Websence" report of claimant's login account and the accounts of his ten coworkers. With respect to claimant, the report showed he had nearly 42,000 hits in the month of July alone, which the company considers more than two times the acceptable level of Internet use by an employee.
However, after supervisor requested this report, and before the results were given to supervision, claimant was injured on the job and was required to have surgery. At this point, he kept working but filed a workers compensation claim, and employer approved employee's request for workers' compensation. However, once the employee returned from the hospital, he was given a corrective action plan (CAP) to get back on the right track and as a form of discipline. Claimant contended that he needed to log onto the computer to do his job, but that, because of the time it took and the fact he was constantly being called to do something else, he typically left hit computer logged on, and, when he returned, he would find that other employees had been using his computer and had changed his settings.
One the CAP was over, he was terminated from his job without any other warning, and no reason was given as to why he was being fired after his completed his CAP. He was fired at the same time he returned from leave, during which time he was drawing workers' compensation benefits. Claimant filed a complaint in civil court, alleging that employee had retaliated against him for filing a workers' compensation claim. He also made various other claims, such as breach of the implied warranty of faith and fair dealing and intentional infliction of emotional distress.
As our Boston workers' compensation attorneys can explain, it is a violation of the workers' compensation act to retaliate in any way against an employee who has filed a claim for workers' compensation. An employee who is injured or becomes ill as a result of his or her job and files a workers' compensation claim has an absolute right to file a workers' compensation claim. The law is set up so an employer cannot retaliate against an employee, because, if they were allowed to do so, they could scare injured employees out of filing valid claims.
In this case, the court granted defendant's motion to dismiss the case on grounds that claimant had not established evidence to support a showing of a retaliatory termination. In this case, there was evidence of numerous disciplinary events in claimant's file, and this was enough to overcome a claim of retaliation.
If you are injured on the job in Massachusetts, call Jeffrey Glassman Injury Lawyers for a free and confidential consultation to discuss your workers' compensation claim: (617) 777-7777.
Additional Resources:
Gauthier v. Keurig Green Mountain, August 14, 2015, Vermont Supreme Court
More Blog Entries:
Frith v. WSI – Proving Worsening Condition Is Related to Work Injury, May 27, 2014, Boston Workers' Compensation Lawyers Blog