In the Massachusetts, the workers' compensation system is a no-fault system.  This means it is not necessary to prove any negligence or fault in connection with a workplace injury or work related illness. This system is designed to benefit both the employer and the employee.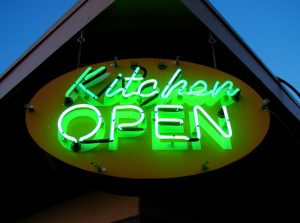 The way in which it benefits the employee is that there is no need to prove fault.  This means that if a worker was actually an employee within the statutory requirements, and the employer was injured at work or suffered from a work-related illness, he or she should be entitled to workers' compensation benefits.  It doesn't matter if the employer or even another employee was negligently responsible for the accident.
As you can discuss with an experienced Boston workers' compensation attorney, it would not matter if the employer or a coworker was negligent, because you will not be able to file a civil personal injury lawsuit against your employer.  The reason for this is because in addition to being a no fault system, it is also a single recovery system.  This means that your only remedy in most cases with be through the workers' compensation system.   This is one of the ways the system benefits employers.
Employers do not generally have to worry about the costs of workers' compensation actions, because they are required to carry workers' compensation insurance, and that insurance is designed to pay out on any valid claims. While they may have a premium raised if they have to pay out a lot of workers' compensation, this is not the same as having to pay out on the claim itself, and this keeps worker injury costs in check.  This does not mean that an employer's workers' compensation insurance company will not deny valid claims, because like all insurance companies, they are often more concerned about making a profit than anything else.
Another way in which the system can benefit employers is that there are no damages for pain and suffering under workers' compensation.  These types damages might be available in a workers' compensation system along with various others.
One way that an injured worker could sue an employer in civil court for personal injury, even if she or she was eligible for workers' compensation is if there are allegations that the employer acted in a grossly negligent or reckless manner.  This goes beyond mere negligence.
An allegation such as this was made in a recent case filed against a fast food chain discussed in a recent news feature from KVUE.  In this case, workers were seriously injured when the floor in the kitchen collapsed, and a hot fryer fell on them.  They suffered severe burns and other injuries as a result of this accident. The reason they filed a civil personal injury lawsuit against their employer seeking $150 million in damages (one plaintiff suffered burns to 75 percent of her body) is because they allege they have proof the employer was told about the dangers of the floor on various previous occasions and did not fix it when they had the opportunity.
If you or someone you love has been injured a Boston work accident, call for a free and confidential appointment at (617) 777-7777.
Additional Resources:
2 Former Employees Suing Church's Chicken After Floor Collapses, September 16, 2016, By News Staff, KVUE
More Blog Entries:
Scope of Employment in Workers' Compensation Cases, March 29, 2016, Boston Workers' Compensation Lawyer Blog