In cases where an employee is killed while on the job, the family will still have to file a workers' compensation claim, just as the injured employee would have to do in a non-fatal on-the-job accident case. These cases can result in the payment of past medical expenses, reasonable burial and funeral expenses, and the payment of lost-wage benefits in cases where decedent had minor children living at home, or a spouse who survived the worker who was killed on the job, and was dependent on decedent's income for support.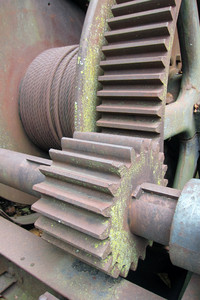 According to a recent new article from CBS Local Boston, a worker was killed in Sharron when he became trapped in a machine. Authorities have said they were called to the scene of the fatal accident, which occurred at a metal fabrication plant located in the Greater Boston area.  When they arrived there around 9:30 a.m., they found the employee had become trapped in a large metal-cutting machine he was operating.
Firefighters spent about 90 minutes trying to remove him from the machine without him being killed.  In many machine accidents, there is simply no way to quickly remove a victim from the machine in such a way that they will not rapidly bleed out. Even though it is the machine that has caused the severe damage, it is also the machine that is keeping pressure on large open wounds so this will complicate extraction efforts.  This is the same reason that emergency workers will often not remove a knife or other object on which a victim is impaled. Instead they will try to cut the object free and stabilize it in the patient so surgeons at a level one trauma center can safely remove the object in a controlled environment.
In this case, once they were able to extract him from the machine, they took him to a local trauma center, however, his injuries were too substantial, and doctors were unable to save him.  He was pronounced dead at the trauma center.
Following this fatal workplace accident, the U.S. Occupational Safety and Health Administration (OSHA), is conducting a full investigation.  This does not mean there is any evidence of wrongdoing on behalf of the company.  OHSA will perform a full investigation in the wake of any fatal workplace accident, especially those that occur in an industrial setting as was the case here. If OSHA finds any violations, they can issue a report in which they claim safety violations and can assess fines on behalf of the company or even refer the case for criminal prosecution if the facts warrant such a referral. But again, it should be noted, there have been no allegations of this type as of the time of this article.
One thing to keep in mind, as our Boston workplace accident lawyers can explain, is the workers' compensation system in Massachusetts is a no-fault system.  There is no need to prove any fault on behalf of the employer for an employee to be entitled to damages. It would also not aid the employee in obtaining any additional recovery if there was fault on behalf of the employer under our no-fault workers' compensation system.  There is one exception to this in cases where the injury was caused by a negligent third-party.
Boston Workplace Accidents Caused by Negligent Third Parties
If an accident is caused by a negligent third party, the injured employee will still have to a file a workers' compensation claim just as they would if it was merely an accident for which nobody was at fault, an accident in which the worker was at fault, or even an accident in which the employer was at fault.  However, in cases in which the accident was caused by the negligence of a third party, the employer could also file a claim against the negligent third party.  At this point, plaintiff's attorney would negotiate with defendant's insurance company, and if they were able to reach an agreed-upon settlement, this would end the matter and the plaintiff would be provided with any proceeds after expenses and fees were paid.  There is a caveat in that workers' compensation is considered a single-recovery system in addition to being a no-fault system. This means employees cannot sue their employers after or instead of filing a workers' compensation claim.  This is the reason employers advocated for a workers' compensation system. While they do not like paying premiums to a workers' compensation insurance company, it is often preferable to paying high damages in a workplace injury lawsuit filed in civil court.
This single-recovery rule also applies in cases in which workers are able to claim workers' compensation benefits in Boston and then still file a civil personal injury lawsuit against the negligent third party.  When a plaintiff recovers via a settlement or from a jury should the case go to trial, they must reimburse their employer's workers' compensation company for any money received in benefits.  One thing to keep in mind, however, is there are additional benefits not allowed in workers' compensations, which are allowed in civil personal injury lawsuits, such as damages for pain and suffering. There is also a decent chance workers' compensation insurance companies would not have a claim to money for pain and suffering since this is not considered a double recovery.
Machine Guarding Accidents in Boston
Another important aspect of the description of this recent fatal workplace accident in the Greater Boston area is involved an injury caused by a machine. Machines are often dangerous and there is nothing that will take all danger out of using some machines.  This is especially true for a large machine designed to cut, grind or stamp. There are however ways to make machines safe and if there was a way for the machine to have been made safer, this might lead to a direct action against the manufacturer of the machine.
However, this is not always the case because many machines in factories are not one's that an employer can simply purchase.  They are often specially made for the company in such a way that is made to specifications provided by the employer.  These are called spec order machines. If the company that made the machine was simply following the specs provided by an employer, they might not be liable.  However, if they knew or should have known these specs would provide a high degree of danger which is easily preventable this might lead to liability.
If you or someone you love has been injured in a Boston work accident, call for a free and confidential appointment at (617) 777-7777.
Additional Resources:
Worker Stuck In Machine, Killed At Sharon Sheet Metal Company, July 12, 2018, CBS Local Boston
More Blog Entries:
Third-Party Liability in Massachusetts Work-Related Injuries, Deaths, March 13, 2018, Boston Workers' Compensation Attorney Blog