The Occupational Safety and Health Administration (OSHA) had its budget cut in 2013 because of sequestration. OSHA was already underfunded before the cuts and did not want to reduce its compliance inspections unless forced. OSHA inspectors are overextended and far too few companies receive annual workplace inspections to ensure that they comply with occupational safety standards.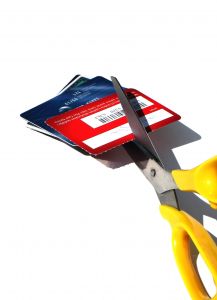 To preserve its inspection budget, Safety News Alert reports that OSHA instead cut its employer-assistance budget. Business advocates were concerned about this strategy and a new report indicates that the Department of Labor also is concerned that this will have a long-term adverse impact on safety.

Without assistance and education, employers may be unsure of what their obligations are and may not be as effective in following the rules to make their space safe for workers. The outcome of this could be more injuries and more workplace fatalities. A workers' compensation law firm can help those who have been hurt at work to take legal action and make a work injury claim.
Lack of Education Could Lead to More Workplace Safety Violations
Even with its inspection budget set at pre-sequestration levels, The Center for Effective Government reported that OSHA had just one inspector for every 4,300 workplaces and one inspector for every 62,000 workers in 2011. The reality is that even with their combined resources, federal and state inspectors can visit just one percent of workplaces every year and could thus visit each workplace just once every 99 years.
Employers, therefore, largely do not fear OSHA inspections because it is unlikely they will be subject to one unless a worker is killed on the job or unless there are many serious injuries at one particular place of business. Even in cases when OSHA does inspect a worksite and find violations, fines are usually pretty low.
Employers that do follow safety rules, therefore, are generally not motivated by fear of OSHA inspections and citations. Instead, these companies follow best practices for safety because the company wants to protect its workers, avoid injury and avoid workers' compensation costs. The employer needs information about acceptable safety standards in order to be able to follow the rules and make the worksites as safe as possible. Without OSHA education and outreach, the companies that want to do the right thing may be less aware of exactly how to go about it.
The Government Accountability Office (GAO) has stated the problem plainly, indicating that DOL officials expressed concerns about cuts to education and enforcement funding because "the lack of education and outreach regarding workplace safety and health regulations could result in increases in safety and health violations in later years."
While OSHA had to cut its budget somewhere, the agency may have been better off to continue to educate employers who want to understand how to make safety a priority rather than devoting their funds to inspections that are still too few and too far between to make a difference. Of course, the best solution would be for OSHA's budget to be increased so the agency could do better at both enforcing and at educating.
Call Jeffrey Glassman Injury Lawyers for a free and confidential consultation to discuss your workers' compensation claim– (617) 777-7777.
More Blog Entries:
OSHA Moves Forward with Power Line Standard Update, Massachusetts Workers' Compensation Lawyers Blog, January 25, 2014