When people go to the circus, they go to see the amazing things all of the performers can do.  This is especially true in the case of Cirque du Soleil, where they don't have any animal acts in the show.  Many of the things these performers do during the show are dangerous or "death-defying," as P.T. Barnum use to say.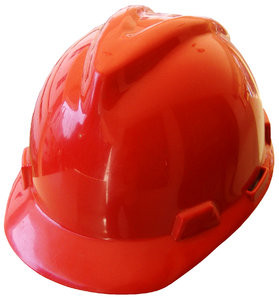 However, in addition to the many talented performers, there are also many people on the crew that work to get the show up and running. While working on the crew is not typically billed as a daring stunt, like many other jobs, it can be dangerous or even deadly.  According to a news report from CBS News, the United States Occupational Safety and Health Administration (OSHA) is currently investigating an accident that involved a crew member of a Cirque du Soleil "Luzia" show that resulted in the crew member's death.
Authorities have said they first received a call about what was called an industrial accident at the show's tent that was erected near Giants stadium.  The worker, who was later identified as one of the founders of the circus, was 43 years old at the time of his death.  He was a technician for the show who was helping to raise the large circus tent.  While he was working on the tent, he was hit by a large telescopic lift and suffered what would eventually prove to be fatal injuries.  The first responders who arrived on the scene did what they could to prepare him for transport to a local level-one trauma center.  When he arrived at the hospital, there was not much doctors could do, as his injuries were too substantial, and they pronounced him dead soon after he had arrived.
While OSHA is required to investigate any fatal on-the-job injury, the agency noted that there have been several serious or fatal injuries at the show in recent years.  Some of these accidents did not happen in the United States, such as former Olympic athlete who broke her neck a week before this fatal workplace accident.
If OSHA finds that the company violated any safety regulations, the agency can make recommendations, issue fines, or even recommend criminal charges.  However, it should be noted that there have been no findings of any violations at the initial stages of the investigation.
In terms of a Boston workers' compensation case, there are a couple of issues that cases like this one present.  The first deals with the question of fault.  Unlike in a personal injury, there is no need to prove that he employer or a fellow employee was responsible for the accident.  There is no need to prove negligence or fault, because the system was setup in such as way that all that is required for a claimant to establish is that he or she is an employee and that the on-the-job accident caused a disability.   The other issues presented is what type of benefits should be awarded.  In a workers' compensation death benefits case, there could be payment for funeral expenses, lost wages, and past medical bills associated with the final injury or illness.
If you or someone you love has been injured a Boston work accident, call for a free and confidential appointment at (617) 777-7777.
Additional Resources:
Cal/OSHA Investigates San Francisco Cirque Du Soleil Worker's Death, November 19, 2016, AP, CBS SF Bay Area
More Blog Entries:
Parr v. Breeden – Supervisor Co-Workers Not Liable Under Workers' Comp Exclusive Remedy, July 3, 2016, Boston Work Accident Lawyer Blog