Burkhart v. H.J. Heinz Co., a case from the Supreme Court of Ohio, involved a plaintiff who was employed by defendant as a maintenance worker at its bottling plant from 1946 to 1986. For the first 30 years of his employment, he worked at a bottling plant, and for the last 10, he worked at another processing facility. At the bottling plant, he claims to have been exposed to asbestos from pipe insulation.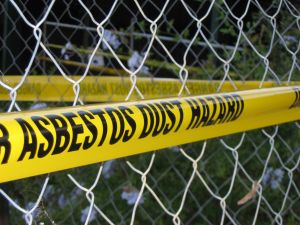 He was diagnosed with malignant pleural mesothelioma at the end of 2005. He filed a products liability lawsuit against several asbestos manufacturers and gave a videotaped deposition in 2007. He died that year. Following his death, his wife filed a workers' compensation claim against defendant.

As our Boston workers' compensation death benefits attorneys can explain, when a worker is killed on the job, workers' compensation death benefits may be sought. Death benefits are designed to compensate the deceased workers' family for medical bills associated with the fatal injury, funeral bills, and lost wages that the worker would have earned to help his or her family had the death not occurred.
In Burkhart, employee's wife's claim was that he died as a result of an occupational disease. The district hearing officer and the staff hearing officer denied her claim. The state workers' compensation commission then denied her review. She then filed an appeal with the county civil court, where defendant moved for summary judgment and requested plaintiff's case be dismissed because she could not prove her claim. In her opposition to the motion, she attached transcripts of her late husband's video deposition. She also attached invoices that documented asbestos-containing pipe insulation was used at the factory in which her husband was employed, her husband's medical records, and an affidavit from a former co-worker who believed the asbestos exposure happened at work.
The court struck the deposition testimony, on grounds that defendant was not a party to the action in which the deposition was taken and did not have opportunity to cross-examine the worker during deposition. The court also struck the pipe insulation evidence and did not consider any of the other evidence submitted. The court then granted defendant's motion for summary judgment.
Plaintiff appealed to the court of appeals, which reversed the trial court's ruling, because it determined defendants who were present at the deposition cross-examined the deponent, and they had a similar motive to disprove liability. Defendant appealed to the state supreme court.
On appeal, the court addressed the issue of whether a deposition taken in an asbestos civil action could be used in an unrelated workers' compensation action. Ultimately, the court held asbestos manufacturers in the first lawsuit were not predecessors in interest to current defendant.
The court noted that federal rules of evidence and supporting case law conclude that there is no requirement that a prior party be a predecessor in interest, but the state law in that jurisdiction was controlling.

If you are injured on the job in Massachusetts, call Jeffrey Glassman Injury Lawyers for a free and confidential consultation to discuss your workers' compensation claim: (617) 777-7777.
Additional Resources:
Burkhart v. H.J. Heinz Co., September 3, 2014, Ohio Supreme Court
More Blog Entries:
Man Electrocuted in Construction Site Accident, August 25, 2014, Boston Workers' Compensation Lawyers Blog