People in Boston are "Dying for Work" according to a new report released by a coalition of union organizations and employee advocates, detailing the various dangers posing a threat to worker safety throughout Massachusetts.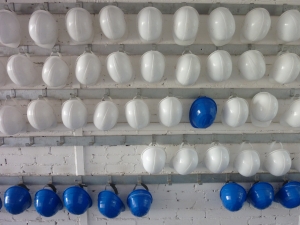 In the first of this two-part series, Boston workers' compensation attorneys will be exploring some of the more serious risks outlined in the report.
The report, "2013 Dying for Work in Massachusetts: The Loss of Life and Limb in Massachusetts Workplaces," was compiled by the Massachusetts AFL-CIO, which is the umbrella organization that represents some 750 local unions, as well as the Massachusetts Coalition for Occupational Safety and Health (MassCOSH) and the Western Massachusetts Coalition for Occupational Safety and Health (Western MassCOSH). The goal was to highlight the fact that work continues to be a hazardous place for the people of Massachusetts.
In 2012, there were 32 people killed in this state on the job. Most of those suffered fatal injuries while at work, but there were also seven firefighters who died from heart disease and cancer that has been traced back to work.
While we often hear so much about work dangers that cause immediate maiming or injury, we tend to talk less about a more prevalent problem: occupational disease. An estimated 320 workers in Massachusetts last year died of an occupational disease. Further, the authors of this study say that conservatively, another 1,800 workers were diagnosed with a form of cancer that was caused by exposure to some toxin at work. Another 50,000 Massachusetts workers were believed to have suffered serious injury last year as a result of workplace toxin exposure.
Over the past 25 years, the number of worker deaths throughout the state has seen a marked fluctuation. For example, there were 91 fatalities reported in 1999. Then in 2002, there were 49 worker deaths. The following year, there were 81. Then there were 58 in 2011 and 32 last year.
While we tend to think of young workers as being the most vulnerable on the job, the average age of Massachusetts workers killed last year was 50, though it ranged from those as young as 19 to those as old as 73. More than half of workplace fatalities involved someone 50 or older. Another 30 percent were between the ages of 40 and 49.
Unsurprisingly, one of the most dangerous occupations in the state was construction. It accounted for 6 of the 32 job fatalities, or 19 percent. Another dangerous job was fisher and boat captain, four of whom died at work last year, accounting for 13 percent. It's worth noting that over the last dozen years, fishermen and lobstermen have suffered the most work-related deaths of any other occupation in the state, with nearly 60 dying over the course of the last 12 years. Firefighters suffered the highest portion of fatalities last year, with 7 suffering line of duty deaths, accounting for 22 percent of the total. All of those deaths were attributable to heart disease or cancer.
The causes of death varied, but generally, it could be broken down into one of five categories: Cancers/illnesses, transportation and motor vehicle incidents, falls, commercial fishing and workplace violence.
Part 2 of our series will delve a bit deeper into the exact circumstances surrounding these tragedies, and what might be done in the future to promote prevention.

If you are injured on the job in Massachusetts, call Jeffrey Glassman Injury Lawyers for a free and confidential consultation to discuss your workers' compensation claim– (617) 777-7777.
Additional Resources:
Dying for Work in Massachusetts, Loss of Life and Limb in Massachusetts Workplaces, April 2013, Massachusetts AFL-CIO, MassCOSH, Western MassCOSH
More Blog Entries:
Protecting Temporary Workers in Massachusetts, May 7, 2013, Boston Workers' Compensation Lawyer Blog