In this second of our two-part series detailing worker deaths and injuries in Massachusetts, our Boston workers' compensation attorneys want to focus on the specific dangers, as well as what kinds of measures might be implemented to curb future tragedies.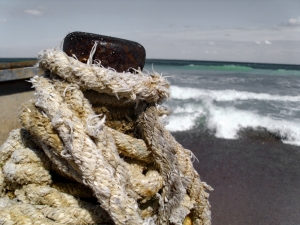 The report, Dying for Work in Massachusetts, reveals that of the 32 worker deaths reported last year, falls accounted for a huge portion – particularly in the construction industry.
One of those described was a a 49-year-old painter from Lowell. He had hoisted a 2.5-gallon bucket of paint as he stood two stories above the ground on a ladder. The ladder shifted. He plummeted 20 feet to the ground and died.
Falls accounted for six worker deaths in Massachusetts last year, and since 2008, they have been the cause of more than half of all construction industry injuries and deaths.
Cancer was another major workplace danger, with firefighters in particular at risk. The carcinogens released from toxic, burning material undoubtedly contributed. We are also continuing to see diagnoses handed down for mesothelioma, resulting from asbestos exposure suffered years ago by shipfitters, electricians, auto manufacturers, construction crews and others.
Drowning and/or being lost at sea continues to be a big problem in Massachusetts, as the area relies so heavily on the fishing and marine industry. This resulted in four deaths last year.
Tree care also is an extremely dangerous occupation, resulting in three deaths in 2012. One of those was the owner of a Christmas tree fall, who was killed while taking down a maple tree on his own property. The tree reportedly fell the wrong way at the base, and he was unable to escape the impact. Often, the cause of arbor-related deaths are falls, but dangerous or malfunctioning equipment has also been a significant concern for those in this industry.
One occupation for which we saw a sudden spike in danger was school crossing guard. The report indicated that over the last four years, two Massachusetts school crossing guards have been killed and nine others injured, after being struck by vehicles. Part of the problem is that crosswalks reportedly aren't well-maintained, but also, motorists have a general disregard for the authority of these individuals carrying out this essential function to ensure our children come home safely.
The bigger problem, which could be applied to all workplaces, is that the U.S. Occupational Safety & Health Administration, is underfunded and understaffed and is bound by an outdated law that slows their findings and caps their penalties.
For example, the report indicates that if each regional OSHA were to inspect every workplace in its district, it would take 140 years – just in Massachusetts.
What's more, the average fine for employers whose negligence resulted in worker death was just $9,500.
Out of those 32 worker deaths, just five of those investigations have thus far been closed with a penalty. All except one of those resulted in a fine that was $12,000 or less.
Many workplaces calculate that it's cheaper to pay the fines resulting from worker injuries or deaths than to comply with appropriate safety standards to prevent these scenarios from happening in the first place.
Sadly, they're right.

If you are injured on the job in Massachusetts, call Jeffrey Glassman Injury Lawyers for a free and confidential consultation to discuss your workers' compensation claim– (617) 777-7777.
Additional Resources:
Dying for Work in Massachusetts, Loss of Life and Limb in Massachusetts Workplaces, April 2013, Massachusetts AFL-CIO, MassCOSH, Western MassCOSH
More Blog Entries:
Massachusetts Construction Accident Kills 1, Injures 2, May 4, 2013, Boston Workers' Compensation Lawyer Blog