After the Deadliest Catch premiered more than a decade ago, Americans grew increasingly enamoured with the idea of exploring the world's most dangerous jobs in America.  While there are certainly some jobs that are more dangerous than others, most of the workplace injuries occur at jobs that are not likely to be the basis of a reality television show.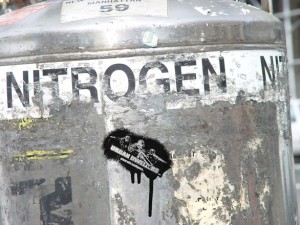 One of the types of employment that often results in an injury for which someone would file a claim for workers' compensation benefits is factory work.  In many cases, we have people doing repetitive tasks for an entire day while standing and reaching overhead in uncomfortable positions.  This has resulted in many instances of carpal tunnel syndrome (CTS) and other types of repetitive stress injuries (RSI) as well as other types of traumatic injuries such as cuts, abrasions and even amputations.  This can be a result of poorly guarded machines or it can just simply be an accident for which nobody is at fault. Fortunately for the injured worker, as our Boston workplace injury lawyers can explain, it is not necessary for the injured claimant to prove any fault with regard to the cause of the accident. There is no requirement to prove negligence like we see with a personal injury case, and there is certainly no requirement to prove intentional or willful and wanton conduct.  However, as you can discuss with your workers' compensation attorney, if you can prove actual willful and wanton conduct on behalf of your employer that shows a complete disregard for worker safety, that might be enough to meet the narrow exception to workers' compensation in Boston being a single recovery system.
This means that you would be able to submit a claim for workers' compensation benefits and also file a personal injury lawsuit.  However, this is very rare exception and it is not necessarily applicable in your case, but it is something about which you can discuss with your attorney.
According to a recent news article from The Ledger, a worker was recently injured while working at factory.  He was working a large boat factory and was injured in an explosion at the plant. He was on or near the boat under construction when workers were testing the fuel tank.  In order to make sure that the fuel tanks are fully sealed, they will hook up an air line and inject high pressure air into the tank.  They may spray a solution of soap and water on the outside of the tank to check for bubbles. This is the same method used to check tires for leaks, because the bubbles in the soapy solution indicate a leak.
While workers were filling the empty fuel tank with air, the metal construction failed for some reason, and it exploded into many pieces of shrapnel, similar to a grenade.  He was below the large deck boat where the fuel tank was mounted.  This caused the blast to be contained in a small area, but since the worker was in the small area, he suffered what witnesses say was a significant trauma as result of the explosion.  He was taken to a local level-one trauma center and has not yet been released.
If you or someone you love has been injured a Boston work accident, call for a free and confidential appointment at (617) 777-7777.
Additional Resources:
Worker injured in boat plant explosion, November 9, 2016, Associated Press
More Blog Entries:
OSHA's New Injury Reporting Rule and Employee Drug Testing, July 14, 2016, Boston Workers' Compensation Lawyer Blog