Falls are the number one cause of death in the construction industry, according to the Occupational Safety and Health Administration (OSHA). In all industries, there were more than 600 people killed in fall accidents in the U.S. in 2009. While about 300 of these incidents happened in the construction industry, it's clear to see that it's a threat across the board — to job sites of all kinds.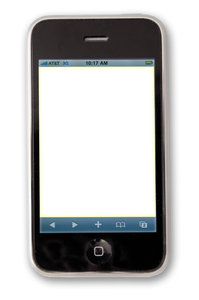 Now, officials with the Centers for Disease Control and Prevention (CDC) are offering a new app to help to eliminate the risks for these accidents. It's available on both the iPhone and Andriod. This app offers workers and employers a multimodal indicator and a graphic-oriented guide for ladder selection, inspection, positioning, accessorizing, and safe use.
Our Boston workers' compensation lawyers understand that all jobs need to be planned to help to eliminate the risks for an accident. When factoring in job costs for an estimate, it's critical that you include the costs of fall protection. You should always begin by deciding how the job will be done, what tasks will be involved and what safety equipment may be needed to complete each task.
Slips, trips and falls constitute the majority of general industry accidents. They cause close to 20 percent of all accidental fatalities and are second only to motor vehicles as a cause of death. The OSHA standards for walking/working surfaces apply to all permanent places of employment, except where only domestic, mining, or agricultural work is performed.
First, it's important to understand what are major contributors to fall-related accidents:
-Improper equipment.
-Lack of safety equipment.
-Floor holes.
-Wall openings.
-Slippery walkways.
-Cluttered work spaces.
-Unprotected edges.
-Unstable floors.
These accidents are costly, too. As a matter of fact, fall injuries total about $70 billion in hospital and medical costs in the U.S. each year. As it's not just the U.S. facing these problems, risks and costs, the international public health community has a strong interest in creating and administering strategies to reduce the toll of these kinds of accidents and injuries.
It's clear that falls are common and carry serious consequences for victims and their families. It's important for those impacted by a work-related fall to get legal assistance in order to protect their rights and interests.
But before an accident can strike, it's important to know your rights — especially your right to a safe work environment. According to OSHA, law requires employers to provide their workers with working conditions that are free of known dangers.
While no workplace is entirely free of risks, both employers and employees can take steps to create a safe work environment and reduce slip and fall accidents as much as possible.
If you feel like you're not being protected on the job, you're asked to speak up. Talk with a supervisor today or file a complaint to have OSHA inspect your workplace. Speaking up can wind up saving lives.

If you are injured on the job in Massachusetts, call Jeffrey Glassman Injury Lawyers for a free and confidential consultation to discuss your workers' compensation claim– (617) 777-7777.

More Blog Entries:
Massachusetts Employee Wins Whistleblower Case Against Hotel, Massachusetts Workers' Compensation Lawyers Blog, July 24, 2013
Staying Safe in Massachusetts Work Zones, Massachusetts Workers' Compensation Lawyers Blog, July 20, 2013