Roofers at a Topsfield, Massachusetts work site were exposed to a number of potential fall hazards, and their employer has been fined by the U.S. Occupational Safety and Health Administration (or OSHA).
A news release detailing the violations was released late last month.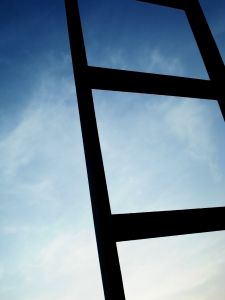 The roofing company, based in Reading, Massachusetts, is facing a penalty of more than $40,000 in fines for the precarious positions in which their employees were placed.
OSHA's Andover headquarters uncovered a host of risks, mainly dealing with a ladder jack scaffold on the roof of a High Street building.
The transgressions included:
1. Failure to provide personal fall protection.
2. Failure to train employees to observe potential fall hazards.
3. Failure to offer proper head and eye protection.
4. Failure to properly set up and inspect ladders for potential damage.
Not only that, but one improperly-erected scaffold was found to have damaged parts, was taller than the 20-foot maximum height allowable and was not inspected before workers began using it.
Any one of these constitutes a serious violation, which is classified by OSHA as a situation in which there is a great probability that an outcome of serious harm or death could result from a danger that the employer was aware of or should have been aware of.
In this case, the roofing company has 15 days to comply and meet with OSHA's area director or contest the findings in an upcoming hearing.
Jeffrey Erskine, the agency's area director for Essex and Middlesex Counties, said that protecting workers against potentially fatal hazards rests on the shoulders of the employer.
He went on to say that someone has to inspect the equipment to make sure it doesn't have defects and that it is properly set up. Further, workers have to be trained to recognize and deal with conditions that could potentially harm them.
Our Massachusetts workers' compensation attorneys know that according to the U.S. Bureau of Labor Statistics, more than 750 construction workers died on the job in 2010, and that more than 35 percent of those tragedies were the result of a fall.
The federal government has set forth meticulous guidelines for employers to follow in order to prevent workplace injuries in Topsfield and elsewhere in the country.
On average, the Centers for Disease Control and Prevention estimates that fall injuries cost U.S. employers a collective $70 billion every single year.
That may be little compared to the burden of those workers who are seriously injured or the loved ones who survive them if their injury proves fatal.
These types of accidents are preventable. Thankfully in this case, federal inspectors interceded before a serious injury could occur. Many construction workers aren't so fortunate.
A number of fatal construction fall accidents involve scaffolding. In fact, in 72 percent of scaffolding accidents, the cause was pinpointed to be either planking or to the employee losing their balance or being hit by a falling object. But as OSHA points out, these scenarios can be prevented when the employer steps in to ensure the proper safety procedures are followed - every time, without exception.