Slowly but surely, companies across the country are grasping the dangers of cell phone use behind the wheel. With each passing day, more and more companies are taking the proper safety precautions to help stop this dangerous behavior among employees and are working to help reduce the risks of work-related car accidents in Boston and elsewhere.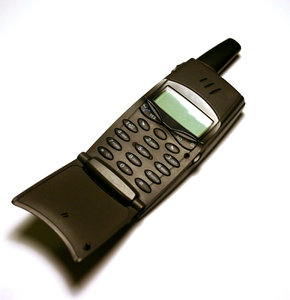 To help get more companies on board, the National Safety Council (NSC) recently released new recommendations and new example policies aimed at getting working drivers to hang up the phone behind the wheel. It's not just handheld phones that are being targeted. It's hands-free devices too. Organizations, companies and employers are urged to review the free NSC Cell Phone Policy Kit and are urged to enact some sort of safety regulations within their business to help to keep workers safe on the job.
Our Boston workers' compensation attorneys understand that traffic accidents continue to be the number one cause of work-related fatalities in the county. Nearly 40 percent of work-related deaths are associated with motor vehicles, according to the Bureau of Labor Statistics. From 2003 to 2009, an average of 1,300 workers died each year as a result of traffic-related accidents on public highways. During this time, another 320 workers were killed in roadway accidents that happened off the highway or on industrial premises, according to the Centers for Disease Control and Prevention (CDC).
From 1998 to 2000, injuries resulting from these kinds of accidents, both on and off the job, were estimated to cost employers about $60 billion each year. On average, a fatal work accident cost a company about half a million in liability and direct costs. Injuries typically result in costs of nearly $75,000.
To help to reduce these types of accidents, the NSC has created a new Cell Phone Policy Kit for employer reference and use. The new kit reflects the current distracted driving trends and statistics. The kit can be used to help employers to create and enforce their own cell phone policy.
Included in the new Cell Phone Policy Kit:
-A letter from Janet Froetscher, NSC President and CEO.
-A letter from Deborah Hersman, NTSB Chairman.
-A list of popular FAQs regarding distracted driving and work-related accidents.
-A sample employee cell phone policy to help your company get started.
-Various posters and tip sheets to help to spread the word.
-A one year plan and roll out calendar.
-Various activities to help to get workers engaged and to help to communicate the dangers of distracted driving and cell phone use while driving.

If you or someone who is close to you has been injured in a work-related traffic accident, contact the Boston workers' compensation lawyers at Jeffrey Glassman Injury Lawyers. We are a law firm that is dedicated to fighting for the rights of injured employees throughout Quincy, Natick, Boston, Foxborough and elsewhere throughout the area. Call today to schedule a free and confidential appointment to discuss your rights. Call us at (617) 777-7777.
More Blog Entries:
Trucking Accidents in Methuen and Elsewhere Targeted with Stricter Medical Examinations, Massachusetts Workers Compensation Lawyers Blog, April 29, 2012