There's a study that was recently released from Harvard Business School that concludes that random workplace safety inspections likely help prevent work accidents in Boston and elsewhere.
Scientists and researchers say that the recent findings of the study could help to mold future regulations and to make workplaces nationwide a whole lot safer by reducing the risks for work accidents, according to ScienceNOW.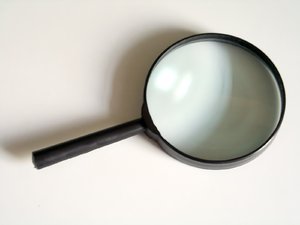 As it is now, most work-related safety inspections are conducted by officials with the Occupational Safety and Health Administration (OSHA). Unfortunately, not many of these safety inspections are done at random. Instead safety inspections typically follow a reported work accident in which employees have filed complaints. In these situations, companies and employers have time and warning to clean up their work sites before inspectors arrive to avoid any costly citations or even shutdown.
Our Boston workers' compensation attorneys understand that employers have a legal responsibility to keep work places safe for all employees. Known hazards are to be minimized and all of the proper safety precautions are to be met. Random inspections may be the key in helping to ensure that work places are constantly kept in safe condition for employees. With the threat of a random inspection, companies may be more likely to keep their workplaces up to par and their employees as safe as possible. Whatever works needs to be done and our country's employees need to be protected on the job!
According to the recent study, companies who were subjected to random inspections saw work-related injuries decrease by nearly 10 percent. The cost of injuries also saw a significant decrease, at more than 25 percent. Random inspections did more than just reduce the risks of work-related accidents. Many were worried that these random inspections were going to have negative effect on the companies. They did no such thing. Subjected companies reported no reduction in employment, sales, total earnings or the survival of the company.
"Our study suggests that randomized inspections work as they're meant to, improving safety while not undermining the company's ability to do business," says Michael Toffel, at Harvard Business School.
Now, students at Harvard Business School would like to look into exactly how random inspections reduce work-related injuries and to look at exactly which companies would benefit the most from safety regulations.
Random or not, inspections are a necessity in keeping work places safe. Employers need to be held accountable for the work conditions of their work sites. Employers and companies have a legal responsibility to provide safe work conditions and to minimize work-related hazards. Do your part to help keep work conditions safe and report any hazards that you may find.

The Boston workers' compensation lawyers at Jeffrey Glassman Injury Lawyers are dedicated to fighting for the rights of injured workers throughout Massachusetts. If you or someone you love has been injured at work and would like to file a claim, call us today to set up a free and confidential appointment to discuss your case. Call (617) 777-7777.
More Blog Entries:
Laser-Related Work Accidents in Boston and Elsewhere Targeted by OSHA & LIA Alliance, Massachusetts Workers Compensation Lawyers Blog, May 17, 2012
Risks of Work Accidents in New England Lands Company in Hot Water!, Massachusetts Workers Compensation Lawyers Blog, May 15, 2012