The Alliance between officials with the Occupational Safety and Health Administration (OSHA) and those with the International Window Cleaning Association (IWCA) aims to continue to reduce the risk of work accidents among window washers.
The renewed Alliance aims to address the dangers of slip, trip and fall accidents (especially from heights) as well as the safe use of common industry equipment, like scaffolds and ladders.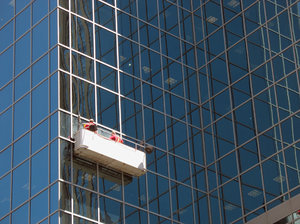 "Falls are among the most common causes of serious work-related injuries and deaths in the window cleaning industry," said David Michaels, the Assistant Secretary of Labor for Occupational Safety and Health.
Our Boston workers' compensation lawyers understand that training and education are two of the most effective ways to help to reduce the risks of on-the-job accidents, injuries and fatalities. It's important that employers take the proper steps to ensure that employees are educated and properly trained in the work they're required to complete, and that they're provided with the proper safety equipment to do so.
The Alliance will continue for another two years. During this time, members of the Alliance will be developing education and training programs for those who clean windows, focusing on limited English-speaking workers and low-literacy workers. Members will be focusing on helping workers to recognize and prevent workplace accidents when cleaning windows and solar panels. Current safety materials and new materials will be translated so that these workers are able to better understand. It's estimated that these workers account for about 50 percent of the window-cleaning industry.
The International Window Cleaning Association represents more than 600 national and international member companies. These companies employ over 10,000 workers.
Employees in the field are suggested to take a Hands-On Training Course with the IWCA.
Window cleaning safety is primarily focused on fall protection, as most of these workers work from heights. As a matter of fact, fall accidents are the most common cause of injury and death. Companies are required by federal law to make sure that work places are safe and are set up to prevent these kinds of accidents. OSHA requires that fall protection be provided for workers who perform at elevations of 4 feet in general industry workplaces, 5 feet in shipyards, 6 feet in the construction industry and 8 feet in longshoring operations. Window cleaners can oftentimes work at heights much greater than these.
Tips in Protecting Window-Washing Workers:
-Make sure all employees are properly trained and are able to recognize and prevent on-the-job dangers and accident risks.
-Make sure that personal protective equipment is provided to workers at no cost. Work areas should be assessed before a job is started so that employers and workers can be properly protected.
-Keep walkways and platforms clean and dry. Keep these areas clear of obstacles, too!
-Make sure that there is a guard rail and toe-board around every elevated runway, floor, or open-sided platform.

The workers' compensation lawyers at Jeffrey Glassman Injury Lawyers are here to offer free and confidential consultations to those who have been injured at work. Call (617) 777-7777 today!
More Blog Entries:
Airline Ground Safety Panel and OSHA Work to Protect Logan Airport Employees, Massachusetts Workers Compensation Lawyers Blog, November 1, 2012
Massachusetts Work Accidents & The Role of OSHA, Massachusetts Workers Compensation Lawyers Blog, October 31, 2012