Employers throughout the country took more than 1,300 mass layoff actions in June. These mass layoffs involved nearly 131,500 employees, according to the Bureau of Labor Statistics (BLS).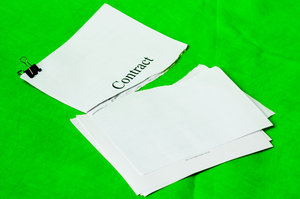 The unemployment rate was just over 8 percent for the month of June. This was unchanged from the previous month.
Our Braintree workers' compensation lawyers understand that there were about 27 states that recorded unemployment rate increases. Only 11 reported decreases and another 12 reported no change at all.
In the state of Massachusetts, the unemployment rate sits at about 6 percent, which remains pretty much in the middle of all the other states. We were able to bring the unemployment rate down from 7.6 to a 6.0 in just a year. Still, there are far too many people out of work. With such a high unemployment rate and such a tough economy, workers may be leery of coming forward to bring up work concerns, such as work dangers, safety concerns as well as reports of accidents or injuries.
Many times, employees like to remain under the radar and avoid "stirring the pot," believing that their job is safer and more secure that way. Regardless of the current economy or job rates, workers are urged to speak up about any work-related dangers or concerns. As a U.S. employee, you have a right to a safe workplace.
From June of 2011 to June of 2012, nearly 40,000 people gained employment in the state of Massachusetts.
You have the right to our state's minimum wage, which is currently $8.00 per hour. You're also protected from any form of unnecessary retaliation from an employer, according to the Attorney General, Martha Coakley.
An employer is prohibited from retaliating, discharging, discriminating or punishing an employee in any way as a result of any action taken to seek his or her rights under the wages and hours provisions. This includes assisting the Attorney General in any kind of investigation. An employer is also prohibited from taking any adverse action against an employee who has made a complaint to the Attorney General's Office, or to any other person, about his or her rights. You have a right to speak up and you're urged to do just that if you feel threatened on the job.
With the economy not looking so bright and the unemployment rates stubbornly high, employees must be assertive when it comes to work-safety issues. Knowing what you're entitled to as an American worker may be one of the best ways to help to eliminate your risks of an accident or from being treated in an unfair manner. If you feel like you're being treated unfairly, or you feel like you're being retaliated against by an employer, you're urged to contact an experienced attorney to help you to fight for your rights.

The Boston workers' compensation lawyers at Jeffrey Glassman Injury Lawyers are dedicated to fighting for the rights of those who have been injured at work. Call (617) 777-7777.
More Blog Entries:
Road Work Increasing Risks for Accidents in Boston, Massachusetts Workers Compensation Lawyers Blog, July 22, 2012
New Agreement to Protect Victims of Railroad Accidents in Boston and Elsewhere, Massachusetts Workers Compensation Lawyers Blog, July 20, 2012