There is a lot of work that goes into setting up a major event like the Super Bowl and that means a lot of workers are on hand. With such a large production, it is an unfortunate reality that some of those workers will be injured. Tragically, it is being reported that a worker hired to help set up a large stage outside the stadium was killed on the job.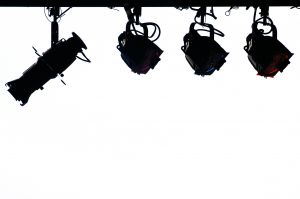 The stage was located outside of University of Phoenix Stadium, and was being built to host the NFL Tailgate Party. The victim was a rigger, which is an employee hired to move large object high above street level.
Witness say the worker was on a tower being constructed to hold up the stage when he fell approximately 25 feet. He was severely injured during the fall and required immediate medical attention. First responders arrived and provided initial treatment and transported the 31-year-old victim to a local hospital. However, doctors pronounced him dead shortly after arrival at the hospital.

Though the exact cause of the fatal workplace accident is not yet known, the state industrial commission has determined this to be an on-the-job injury and foul play is not believed to be involved. The United States Occupational Safety and Health Administration (OSHA) and the state industrial commission will continue to investigate the matter, and have at least temporarily shut down further construction. Workers who reported for work the day after accident were sent home.

Workers' compensation attorneys in Boston regularly handle cases involving fatal on the job injuries. While people typically think of workers' compensation as a means to help workers who are injured and miss work, there is also death benefits coverage available to a deceased worker's family.
Workers' compensation death benefits can be paid in a lump sum, monthly installments, or a combination of both and are designed to compensate the family for medical bills associated with the fatal injury, lost wages, and funeral expenses.
Lost wages in a fatal workers' compensation case include the amount of money worker would have earned, and provided to his or her family had the accident not occurred.
However, employer's workers' compensation insurance provider will typically undervalue a lost wages death benefits claim and the family's attorney may have to litigate this issue. The reason insurance companies attempt to undervalue a claim is because there is often ambiguity over how much deceased worker would have earned had he survived the fatal accident.
One of the areas of ambiguity deal with how long he or she would have lived and been healthy enough to work had the accident not occurred. The insurance company will also try to show based upon workers' health condition at time of death, his or her lifespan was not as long as the family believes. Additionally there is also a question as to whether victim would have been promoted after more time on the job. The employer may try to claim this would not have happened. Your attorney may also have to fight with insurance company on this issue.
If you are injured on the job in Massachusetts, call Jeffrey Glassman Injury Lawyers for a free and confidential consultation to discuss your workers' compensation claim: (617) 777-7777.

More Blog Entries:
Fowler v Vista Care – Court Declines to Limit Access to Workers' Compensation, June 28, 2014, Boston Workers' Compensation Lawyers Blog