In State ex rel. Turner Constr. Co. v. Indus. Commission, a workers' compensation case from the Supreme Court of Ohio, claimant filed for benefits in connection with four on-the-job injuries. State ex rel. Those injuries occurred in early 1992, June 2005, October 2005, and July 2007. This appeal was filed in relation to claimant's 2007 on-the-job injury.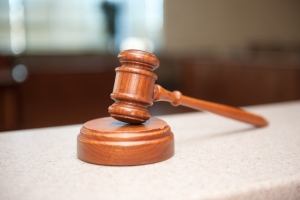 In 2007, claimant was employed as a bricklayer when he suffered a thoracic injury and a depressive disorder related to the single incident. In 2011, claimant applied for a permanent total disability rating. Claimant included a report from his treating physician featuring an opinion claimant was suffering from permanent disability due alone to his psychiatric illness related to the 2007 injury. The workers' compensation commission hired an independent physician to evaluate claimant, and this doctor agreed with claimant's treating physician that claimant was not able to work due solely to his psychiatric condition caused by the 2007 accident.

As our Boston workers' compensation attorneys can explain, there are certain psychological conditions that can be used as the basis for a disability claim. It is also possible to use physiological injuries, which are job-related in combination with other physical on-the-job injuries when calculating a claimant's disability rating. The higher a disability rating, the more benefits claimant will receive in most cases.
After a hearing, the commissioner determined claimant to be suffering from a permanent total disability, and awarded full workers' compensation benefits. In his opinion, commissioner noted claimant had already suffered from the three other injuries, which had already been compensated, but he noted he was basing this award only as result of his 2007 psychological illness, as both doctors expressed a concurring opinion as to the fact this alone made him unable to work.
At this point, employer filed a writ of mandamus on grounds commission had made a determination not supported by evidence, and was therefore in error, and requested he be ordered to vacate his decision. A writ of mandamus is an order from a higher court ordering a lower court, or sometimes agency, or even individual, to follow a particular court order.
In this case, the court of appeals decided not to hear the matter and denied employer's writ of mandamus petition. Following denial from the state court of appeals, employer filed an appeal as a matter of right to the state supreme court.
In its opinion, the court considered mandamus to be an extraordinary form of relief, as they are extremely rarely granted. While employer was not denying claimant suffered some amount of disability from his 2007 work-related accident and its psychological impact, employer was asking an award of benefits to be apportioned among his previous employers, as they believed these prior injuries were a major contributing factor to his current conditions.
Essentially, as the state supreme court noted, employer was essentially asking them to review the evidence in this case and make a finding as to apportionment. As the court held in its opinion, this is not their function. Commissioner has a large degree of discretion when making findings and used that discretion to make a finding. Therefore, the state supreme court affirmed workers' compensation commissioner's award of permanent total disability benefits.
If you are injured on the job in Massachusetts, call Jeffrey Glassman Injury Lawyers for a free and confidential consultation to discuss your workers' compensation claim: (617) 777-7777.
Additional Resources:
State ex rel. Turner Constr. Co. v. Indus. Commission, March 18, 2015, Ohio Supreme Court
More Blog Entries:
Man Electrocuted in Construction Site Accident, August 25, 2014, Boston Workers' Compensation Lawyers Blog