In State ex rel. Manpower of Dayton, Inc. v. Industrial Commission of Ohio, a case from the Supreme Court of Ohio, claimant injured her left arm and hand while working for employer.  Her injury occurred in 2006, and she filed a timely claim for workers' compensation.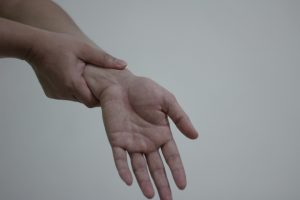 Her claim for workers' compensation was initially granted following her on-the-job injury, and she was determined to be disabled based upon her physical injuries, as well as her physiological condition that resulted from the workplace injury.  As her injuries, both mental and physical, did not improve, and actually got worse, she applied for what is known as permanent total disability benefits.
As you discuss with your Boston workers' compensation attorney, there are various different disability ratings for which you can apply.  In some cases, you are suffering from a disability that is only expected to last for a set amount of time.  For example, if you are working at a factory and break your leg, you may be disabled until the leg heals, and you can go back to work.  This would generally be considered a temporary disability.  If you could not work at all, then you would be considered temporarily totally disabled and be given that as your disability rating.  This would allow you to collect the maximum benefits until you are able to go back to work.
If, on the other hand, you could work a limited number of hours at a lesser paying job within the same company for a finite period of time, you might be given a partial temporary disability rating.  If you were permanently injured and not expected to heal, you could apply for either a partial or total disability rating.
In this case, claimant applied for permanent total disability benefits in 2013.  She supported her application for benefits with two reports from a psychologist and a vocational expert (VE).  A vocational expert is more often seen in the context of a Social Security disability case, but in this case one was used by the claimant in a workers' compensation case.
The question was whether or not she had reached her maximum medical improvement.  If you reach your maximum medial benefit, it means that the doctors or rehabilitation professionals have done everything they can feasibly do to help you, and there is no point in spending the money or putting you though any more medical procedures.  If you have reached your maximum medical improvement (MMI), it is generally time to apply for permanent disability benefits.  In some cases, the employer will apply for this, because they are tired of paying for treatment, and, in other cases, it will be the employee.
Here, the commission granted claimant's application for permanent disability benefits, and the employer's insurance company appealed. Based upon a mechanism of state law, the employer filed what is known as a writ of mandamus.  This is a rarely used writ that requests a higher court order a commissioner take some action, or not take some action, based upon the facts of this situation.  In these cases, the court of appeals held that that the commissioner did abuse his discretion and denied the writ.  The claimant then appealed to the state supreme court, and that court agreed that there was no abuse of discretion and affirmed the lower court of appeals' denial of employer's request for a writ.
If you or someone you love has been injured a Boston work accident, call for a free and confidential appointment at (617) 777-7777.
Additional Resources:
State ex rel. Manpower of Dayton, Inc. v. Industrial Commission of Ohio, November 16, 2016, Supreme Court of Ohio
More Blog Entries:
Scope of Employment in Workers' Compensation Cases, March 29, 2016, Boston Workers' Compensation Lawyer Blog