Shepard v. Dept. of Corrections is a workers' compensation appeal from the Oklahoma Supreme Court.
In 2005, claimant was working for the state department of corrections when she injured herself.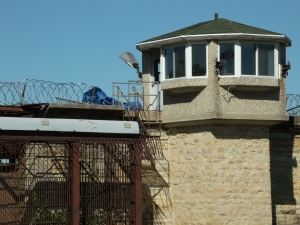 Workers' compensation commission for the state determined claimant injured her neck, lower back, both shoulders, and her left arm. Commissioners further found she suffered a permanent partial disability (PPD). Commissioners ordered her employer or its insurance carrier to pay for reasonably necessary future medical expenses, limited to prescription medications and four follow-up monitoring visits per year with her doctor listed on her application for workers' compensation benefits.
The commission's order stated either party could move for a modification at any time with a showing of good cause, and there was no limit on which medications her doctor could prescribe for her treatment. Commissioners also ordered employer or its insurance company to pay any reasonable medical expenses claimant had already incurred.

In 2010, claimant filed a motion to reopen her claim, based upon a worsening of her condition. Commissioners reopened her claim the following year and agreed her condition had deteriorated. They awarded additional compensation based upon further damage to her left shoulder stemming from her on-the-job injury six years earlier. As our Boston workers' compensation attorneys understand, when a person does not have a total disability rating, it is possible he or she will eventually become completely disabled due to an existing condition over time. The court also made an assessment of her lower back injury and held there was not change in condition for the worse. Commission's new order stated employer shall pay all reasonable expenses from her new condition through date of the order. The previous order was left in place and not otherwise disturbed.
Employer appealed this reopening and subsequent order to the court, and the court modified two provisions relating to attorney fees and one provision relating to temporary total disability but did not strike the order nor address the old order.
At this point, employer filed a motion for a hearing to discuss claimant's prescriptions. They also objected to her doctor's medical report of August 2012. Employer asked commissioners to appoint a new doctor to evaluate claimant and see if she needed pain management and to determine the nature and extent of any future treatment. In other words, employer wanted to know if her doctor was treating her in accordance with an accepted standard of care. Respondents were actually trying to suspend all of her treatments upon a finding they were not medically necessary. In response, commissioners ordered her doctor to still treat her with employer paying, but required all treatment to be under state disability guidelines. Claimant appealed this on grounds this would interfere with her doctor's independent medical judgment.
She based her appeal on two grounds. First, the guidelines were not in existence at the time of her injury, and second, state guidelines substituted for her doctor's medical judgment amounted to unauthorized practice of law by state legislature.
One the first issue, appellate court concluded state legislature had intended to apply the statute retroactively, so its use was permitted. As to the second issue, court concluded new guidelines were unconstitutional as applied to this case, because they interfered with her doctor's independent judgment.
If you or someone you love has been injured a Boston work accident, call for a free and confidential appointment at (617) 777-7777.
Additional Resources:
Shepard v. Dept. of Corrections, Feb. 24, 2015, Supreme Court of Oklahoma
More Blog Entries:
Elevator Mechanic Killed when Falling Down Shaft, Jan. 24, 2015, Boston Workers' Compensation Lawyer Blog