In 2010, about 70 percent of all workers employed at acute care hospitals in the state got a flu vaccination. A recently released report from state public health regulators stated that the percentage of employees who got this vaccination have increased since the 2008-2009 year.
At a recent debate among the Public Health Council, members discussed the idea of mandatory vaccines for all hospital workers to reduce the risk of work-related illnesses in Massachusetts, according to The Boston Globe. The panel consists of consumer advocates, doctors and professors.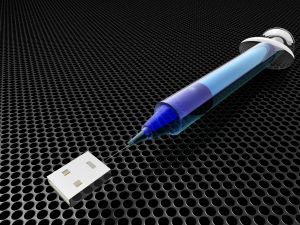 Our Boston workers compensation lawyers understand that hospital employees are at a unique safety risk for contracting a number of illnesses. These individuals and their employers should take all of the proper safety precautions to reduce the risks of these incidents in the workplace.
According to the director of the Bureau of Healthcare Safety and Quality, Dr. Madeleine Biondolillo, all employees should have this vaccine and hospitals should aim to get a participation rate of more than 90 percent, but definitely no lower than 73 percent.
Her proposal is voluntary but highly encouraged. The goal of the idea is to help to keep employees from giving the flu to patients and to protect them in the event of a flu outbreak.
Some of the members of the Public Health Council said that the proposed rate increase may take longer to achieve than that.
Currently, Massachusetts requires that all hospital workers must either be vaccinated or they must sign a form stating that they've refused the shot. Under these rules, employees can opt out of the vaccination for religion and medical exemptions.
A specialist at Lahey Clinic, Dr. Robert A. Duncan, says that his clinic upped its vaccinate rate by roughly 70 percent to nearly 100 percent in just eight weeks. The way the clinic increased its rates was by setting a policy requiring those who didn't get a vaccination to wear a surgical mask at work throughout flu season whenever the worker was within a 6-foot radius of another person.
A member of the council and the dean at Boston University's School of Public Health, Harold Cox, says that rules need to be stricter and lawmakers and facilities need to act stronger to push this measure. All employees need this vaccination to prevent illnesses in the workplace.
The Massachusetts Hospital Association says that they strongly support a measure that would make these types of vaccinations mandatory for all employees. The Association believes that it's unfair to patients to allow roughly 20 percent of workers to walk around unprotected and able to carry and pass on various illnesses.
Accord to a recent report, the hospitals with the most employees with the flu vaccine:
-Lahey, with more than 96 percent.
-Children's Hospital Boston, with more than 91 percent.
-Fairview Hospital, with more than 88 percent -Martha's Vineyard Hospital, with more than 83 percent.
-Newton-Wellesley Hospital, with 83 percent.
Employees are asked to take all of the necessary safety precautions to help avoid the transmission of any illness or disease. Employers are also required by federal law to provide safe and sterile work environments for hospital employees.

If you or someone you love has been involved in a work accident in the Greater-Boston area, contact Massachusetts Workers' Compensation Attorney Jeffrey S. Glassman for a free and confidential appointment to discuss your rights. Contact an experienced attorney to help ensure that you get the compensation you deserve. Call (617) 777-7777.
Additional Resources:
Hospital staffs face calls to get flu shots, by Kay Lazar, Boston Globe
More Blog Entries:
Boston Injured Workers Filing a Claim Should Contact an Experienced Workers' Compensation Law Firm, Massachusetts Workers Compensation Lawyers Blog, September 13, 2011
Manufacturer Fined $175,500 for Failing to Prevent Work Accident in Massachusetts, Massachusetts Workers Compensation Lawyers Blog, October 2, 2011