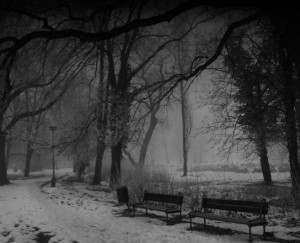 Winter weather in the Boston area means new risks for employees, especially workers in fields like construction that require time outdoors as well as employees who must drive on icy roads. Employers need to take precautions to help reduce the chances of winter workplace accidents and employees need to be aware of the added risks they face so they can also be responsible for accident prevention.
The Royal Society for the Prevention of Accidents offers advice that workers and employers can use to try to reduce the dangers of working during the winter season.
One big issue is workplace driving. Car accidents are a leading cause of Boston workers' comp claims, and claims are made after car crashes not just by truckers and other professional drivers but also by other workers who are asked to get behind the wheel as a part of their jobs. For example, an employee who is sent to pick up lunch or to pick up office supplies by an employer could potentially get into a car crash and make a workers' comp claim.
Employers are advised to have a winter driving policy applicable to all employees who may drive as part of their work duties. The policy should address situations in which conditions are so bad that travel is banned. Employers should emphasize the importance of planning and looking out for hazards like black ice or steep hills, and should make sure that employees take sufficient time to get to their destination. When bad weather necessitates slowing down to make a journey safely, employees should be allotted extra time so they are not rushed and so they can travel at a speed that is safe for the poor road conditions.
Vehicle condition can affect the safety of employees who drive in the winter as well. Employers should prepare all company-owned vehicles for winter, making sure that antifreeze and other fluid levels are sufficient and that tires have the appropriate air pressure and are safe for snowy driving. A checklist should be prepared for staff who drive during the winter that encourages the employees to conduct necessary inspections on the vehicle condition before getting behind the wheel.
Slips and falls are also a big concern for winter workplace safety, especially for employees who spend a large part of their day outdoors. This can include door-to-door salesmen, maintenance workers who clear snow, and delivery people, among many other professions.
Employees who have to work outdoors should wear sturdy footwear that gives them a good grip and employers should allow extra time for workers to slow down when walking outdoors so they can walk at a comfortable pace and look out for icy conditions. Public areas outside businesses should be cleared, not only to prevent workers from getting hurt in these areas but also to reduce the chances that a customer or visitor will sustain injury. While an employee injured doing work outdoors is usually restricted to making a workers' compensation claim, visitors and customers could file a civil lawsuit.
Finally, employees need to be encouraged to dress warmly for outdoor work and to take plenty of breaks to warm up to reduce the chances of frostbite.
If you or someone you love has been injured in a Boston work accident, call for a free and confidential appointment at (617) 777-7777.
More Blogs
Increased Fines for Employers Who Do Not Maintain Workers' Compensation Coverage, July 22, 2014, Boston Workers' Compensation Lawyers Blog.