According to the Bureau of Labor Statistics, the youth labor force grows sharply each year between April and July. While a summer job can provide invaluable experience and open the door to employment upon graduating from high school or college, it can also be risky. Teens are in danger of being hurt or even killed when they work during the summer, especially if they do not receive the proper training.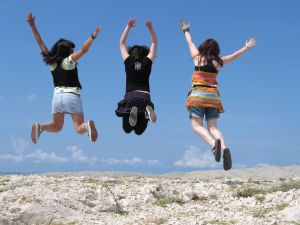 Our workplace injury lawyers have some tips for teens working this summer to help young people stay safe and reduce the risk of getting hurt on the job.

Staying Safe During Summer Employment
The Bureau of Labor Statistics indicates that the majority of young people work in the accommodation and food services industries; in the retail trade; or providing education and health services during the summer. Some of the top industries that hire young workers for seasonal positions include hotels and motels; fitness and recreational sports centers; golf courses; amusement parks; museums; historical sites and parks; and summer camps.
The most dangerous jobs for workers between the ages of 16 and 20, however, including:
Construction and extraction. A total of 33.7 percent of fatal occupational injuries of young people aged 16-20 occurred in this filed from 2003 to 2009.
Transportation and materials moving. A total of 14.2 percent of 16-20 year olds killed on the job between 2003 and 2009 occurred in this industry.
Farming and fishery. This industry accounted for 12.2 percent of deaths of workers between the ages of 16 and 20 from 2003-2009.
Building, grounds cleaning and maintenance, which accounted for 7.7 percent of young worker deaths.
The sales industry, which accounted for 4.7 percent of young worker fatalities.
Installation, maintenance and repair, which accounted for 3.7 percent of young worker deaths.
Food preparation and serving, which accounted for 2.7 percent of young worker fatalities.
Office and administrative support, which accounted for 2.5 percent of fatalities among 16-20 year older workers between 2003 and 2009.
In total, there were 401 fatalities among summer workers aged 16 to 20 between 2003 and 2009.
To reduce the risk of death or injury, young workers should:
Keep an eye out during interviews for warning signs, employees wearing personal protective gear and other signs that employers take safety seriously.
Ask for a copy of workplace safety rules and ask experienced employees about the risks and hazards on the job.
Recognize hazard symbols and know what they mean.
Wear personal protective gear, and make sure you know how to use it correctly.
Notify your employer if you notice signs and symptoms of chemical exposure or if you believe there are unsafe conditions in the workplace.
Follow all safety rules and precautions and ask for safety training if it is not provided.
Scan the work site for potential hazards and risks and be aware of the dangers that the job presents.
Always stay focused on the job. Don't come to work tired, hung-over, or after taking medicine that could make you drowsy or interfere with your alertness.
By following these important safety tips, young workers can reduce the chances of being hurt and can hopefully get through the summer safely.
If you are injured on the job in Massachusetts, call Jeffrey Glassman Injury Lawyers for a free and confidential consultation to discuss your workers' compensation claim– (617) 777-7777.
More Blog Entries:
U.S. Lags in Safety Precautions for Temp Workers, March 7, 2014.