In recent years, teenagers have had a tough time finding summer employment while off from school because of a tight job market. According to NBC News, however, this may be less of a problem this summer as economic momentum improves and there are more jobs available. While it is uncertain whether the sequester will have any impact on reducing or limiting hiring, the current news is good for teenagers and more may find themselves hired to do work this summer season.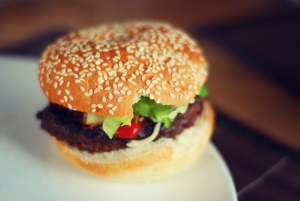 While the news is good that more teens may find desired employment, our Boston work injury attorneys know that teenagers face some unique risks in the workplace. Teenagers, like all workers, could potentially get hurt on the job. However, due to the nature of the jobs that they take as well as their general inexperience, young workers may be at an especially great risk of suffering a workplace injury.
Teen Worker Safety a Top Priority
NBC News reported that managers responsible for hiring hourly summer workers indicated an intent to add an average of 30 workers over this summer season. This is an increase from the 27 workers that were added over the course of the last summer. This increase in available jobs is good news for 16 to 19 year olds with an unemployment rate of 25.1 percent in February.
However, many of these jobs are in food service and landscaping work, two jobs that have a high risk of injury. In fact, Work Safe Center indicates that around 3 million teenagers do summer work in food service and that around 230,000 of them are hurt on the job each year.
Teen workers in the restaurant business could be at risk of burn injuries; slip and falls or repetitive stress injuries; and theft crimes in the workplace, among other risks. Teens performing landscaping work, on the other hand, do physical jobs often using machines such as lawnmowers or saws. These teens could damage their bodies or hurt themselves as a result of a tool they are using.
It is up to employers to ensure that they are protecting their teenage workers who they bring on this summer. Some tips to help make the workplace safer for younger workers include:
Understanding child labor laws and age restrictions. There are many jobs that cannot be done by people under a certain age. For example, using certain types of machinery such as meat grinders or slicers may be prohibited for young teen workers.
Providing proper workplace training. Teens are inexperienced and might not understand how to protect themselves in a work environment. All teenagers should be trained on all aspects of their job including the safety rules for the workplace.
Ensuring appropriate supervision. A manager or trained staff member should be on duty to ensure that teens aren't putting themselves into risky or dangerous situations, especially when young workers first take a job.
Maintaining a safe work environment. Teens desperate for work with such high unemployment rates may be willing to put up with unsafe conditions, especially since most young people don't know their rights under the worker protection laws. Employers should not take advantage of these teens but instead should ensure the workplace is safe and meets all OSHA requirements.
When a teen is injured at work, especially seriously injured, this can have devastating consequences on the rest of his life. Avoiding such a tragedy should be the top priority for every employer.

If you or a loved one was involved in a work accident in Massachusetts, call Jeffrey Glassman Injury Lawyers for a free and confidential appointment — (617) 777-7777.
Additional Resources
OSHA Details on Winter Dangers That Affect Construction Workers, January 17, 2013.
Our Infrastructure is Aging & Construction Workers are at Risk, Boston Personal Injury Attorney Blog, January 14, 2013.