As our Boston workers' compensation attorneys were recently discussing, there are a lot of risks for injury on the job, some that you may never consider. We're talking about workplace violence, theft, sexual harassment and other workplace threats.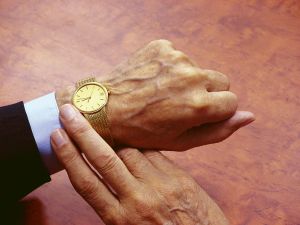 There are even risks if you work from home. Just as you would want any other workplace, you want your home to be safe and secure, too. It's a good idea to hang window treatments that obstruct the view into your office.
If you're on the job, you want to make sure that you're familiar with your insurance policy. Most policies will require an extra rider to cover a home office. Whether you are covered as an employee under an employer's workers' compensation policy will depend on your classification. Typically independent contracts do not quality. Ergonomics and other concerns are very much the same — whether you are working from home or reporting to an office complex every day.
It's also important to make sure that you equipment is marked with identification numbers. Keep an inventory of the devices in your home office. Photos are a good idea too. Keep the identification numbers, photos and other important receipts in a safe in your home or in a safety-deposit box. Keep backups of your work and your programs, too. Don't keep the copies at your desk, store them in a separate area.
We all get mail, too. It's important to be safe! You want to make sure that you follow the same caution with pickups and deliveries, too. If someone is delivering to your home, check their ID before opening the door. Don't let the delivery person in your home either! It's not a bad idea to look into an alarm system. Some can be purchased for just $100, plus a monthly monitoring fee.
If you have to meet with a client that you've never met before, it's a good idea to meet at a public place. This is important for business owners, employees, work-from-homes, etc.
Regardless of where you work, you want to always make sure that there is a phone readily available to call authorities if danger presents itself.
If you're a business owner, it's important that you follow all of these safety tips, that you have a plan in place to protect workers from dangers and that you take the proper security precautions to protect property, too. Assess the company's vulnerability to crime, from embezzlement to burglary. Be sure to follow basic crime prevention principles, and work with local law enforcement to protect your company.
All of these tips are compliments of the National Crime Prevention Council, a private, nonprofit tax-except organization whose primary mission is to enable people to create safer and more caring communities by addressing the causes of crime and violence and reducing the opportunities for crime to occur.
"Collaboration in this effort is critical on all levels," said John A. Calhoun, President and CEO of the National Crime Prevention Council.

If you have been injured on the job, call Jeffrey Glassman Injury Lawyers for your free and confidential consultation to discuss your rights. Call (617) 777-7777.
More Blog Entries:
Unemployment Rate Putting those with Jobs at Risk of Work Accident, Massachusetts Workers' Compensation Lawyers Blog, July 28, 2012
Boston Baby Boomers, Job Rates and Risks for Injuries, Massachusetts Workers' Compensation Lawyers Blog, July 26, 2012