The weather is cold in Boston this winter, which has prompted the use of fuel burning heaters and which has also prompted most businesses to keep their windows and doors tightly closed. Unfortunately, as more fuel burning equipment is used and as ventilation sources are closed, workers may be at greater risk of becoming injured or suffering death as a result of exposure to carbon monoxide.
In light of recent tragic deaths due to carbon monoxide exposure, and in preparation for ongoing winter cold, the Occupational Safety and Health Administration released an important reminder on January 28, 2013. Our Boston workers' compensation attorneys want to make sure every employer and employee takes note of OSHA's reminder to protect workers from the dangers of carbon monoxide. Prevention and exercising reasonable care can save lives and following OSHA's tips is essential to staying safe.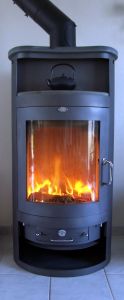 Winter Carbon Monoxide Risks
According to OSHA, workers die every single year as a result of exposure to carbon monoxide poisoning and many of these deaths occur when fuel-burning equipment is used and/or when carbon monoxide is released into exposed spaces that are lacking in appropriate ventilation.
Recently, for example, a worker in a warehouse in New England was found unconscious and experiencing seizures. The worker was in an enclosed building with windows and doors shut to keep the heat inside, and was exposed to carbon monoxide within the space. Several other workers at the facility also become ill and high levels of carbon monoxide were identified.
Warehouse workers are just one example of the type of worker who may be in danger. Any worker could potentially be exposed to carbon monoxide since carbon monoxide is everywhere. For example, some of the common sources of carbon monoxide include:
Gas generators
Space heaters
Furnaces
Power tools
Welding equipment
Compressors
Pumps
Gas generators are commonly used during winter power outages, while furnaces and space heaters are also more commonly used during winter than during the warmer months. The added use of fuel-burning equipment in cold months coupled with the fact that many buildings close off sources of natural ventilation by closing windows and doors can explain why this warning is especially important during the winter months.
How to Protect Workers and Stay Safe
OSHA recommends several steps that employers can take in order to prevent carbon monoxide dangers to employees. Tips include:
Having an effective ventilation system in place
Avoiding the use of any fuel burning equipment in spaces that are either enclosed or that are partially enclosed
Making use of carbon monoxide detectors in any locations where fuel-burning equipment is used. The detectors should have an audible alarm
Maintaining equipment including heaters and generators in good working order
Performing regular tests on the air in areas where carbon monoxide is likely to be present
Educating workers about the dangers of carbon monoxide exposure if they are in situations where they are likely to be at risk. Workers should be aware both of the sources of carbon monoxide and of the risk to their health when exposed
Following these safety tips is very important in order to prevent serious injury or death due to carbon monoxide exposure.

If you or a loved one has been injured in a work accident in the Greater Boston area, contact Jeffrey Glassman Injury Lawyers for a free consultation. Call (617) 777-7777.