According to a recent report from 7 News Boston, federal legislators are increasing reporting requirements for employers in relation to fatal on-the-job injuries.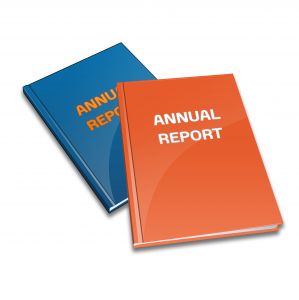 Under the new law that takes effect on January 1, 2015, employers must make detailed reports of fatal workplace accidents to the United States Occupational Safety and Health Administration (OSHA). Under the current law, these reports were only required if three or more employees were killed or hospitalized while at work. In the case of a fatality, the report must be submitted within eight hours of the accident.
The new legislation will also require businesses of any size to file a report within 24 hours of any accidents that result in serious injuries requiring hospitalization, even if the worker survives.
Specifically, the reporting requirement defines severe, but non-fatal accidents, as those requiring hospitalization, loss of eye, or amputation. OSHA stated that a severe workplace accident is warning sign that dangerous conditions exist that may require intervention by the agency.
As our Boston work injury lawyers understand, employers are hesitant to report injuries out of fears that OSHA will shut down the company, levy significant fines, or require costly changes in operation. As we have discussed in other blog entries, employers are often concerned with their bottom line far more than workers' safety. It should come as no real surprise that the U.S. Chamber of Commerce has raised concerns about this new law.

A spokesperson for the Chamber has stated that it would be difficult for small companies to comply with the reporting requirements. He also expressed concern that it is hard to tell if an injury was work-related in some cases.
While the facts of every case are different, and you should speak with your attorney about your particular situation, one of the most important things you can do if injured on the job is to report an accident immediately to your supervisor or the business owner, and make sure that an incident report is written.
You should also seek medical attention as soon as possible, and never decline an offer to be taken to the emergency room. You should also take pictures of the conditions surrounding the accident if it is safe to do so and get the names of any witnesses to the accident. If possible, have them make a statement to the employer when the report is being created. If you follow these steps, it will be much harder for an employer, or their workers' compensation insurance company, to claim that your injuries were not work-related.
Another point that should be noted is that even if it is obvious that the injury was work-related, workers' compensation insurance companies often try to deny claims by saying that the on-the-job accident only made a preexisting medical condition worse and was not the actual cause of the injury. In these cases, it is important to share your entire medical history with your attorney, so he or she can get ahead of the situation and provide you with a better chance of obtaining a fair and appropriate workers' compensation award.
If you are injured on the job in Boston, call Jeffrey Glassman Injury Lawyers for a free and confidential consultation to discuss your workers' compensation claim: (617) 777-7777.
Additional Resources:
Feds tighten rules on workplace death reporting, September 11, 2014, 7 News Boston
More Blog Entries:
Boston Workplaces Need a Rescue Plan For Fall Injuries, July 10, 2014, Boston Workers' Compensation Lawyers Blog