A New England company, AMEX Inc., was recently fined by the Occupational Safety and Health Administration (OSHA) for failing to prevent work accidents in East Boston and at its other work sites in the area. The fines came after a work accident in which one of its employee lost consciousness when working in a confined space. The company was issued nearly 15 citations from OSHA for violating the administration's workplace safety standards after that accident in May. The accident happened at the Senesco Marine LLC shipyard in North Kingstown.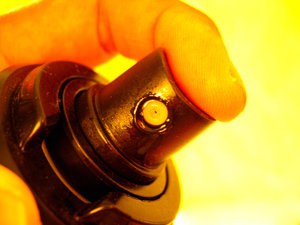 The accident happened when the employees were exposed to dangerously high levels of paint vapors when they were painting the inside of a tugboat. One of the employees lost consciousness in that confined area and had to be saved by the North Kingstown Fire Department. According to an inspection that was conducted by the Providence Area Offices of OSHA after the accident, it was discovered that the company did not take the proper safety precautions for employees who were required to paint within small, enclosed areas.
Our Massachusetts workers' compensation attorneys understand that painting jobs may not seem that dangerous, but the truth of the matter is that this accident could have easily turned fatal. Employers are required to take the proper safety measures to help ensure workers' safety on the job. Employees must also be properly trained to work in these conditions. Employers are also required to make sure that employees receive this safety training. No employee should ever have to work in a confined space until the air and the atmosphere have been tested. Employers are also required to ensure that there are adequate rescue procedures in place and that the proper respiratory protection is available should it be needed.
"Confined spaces are characterized by toxic, oxygen-deficient or flammable atmospheres that can be deadly for employees," said Patrick Griffin, an OSHA area director.
Inspectors from OSHA also discovered that the company did not properly check for the dangerous conditions within that confined space in the tugboat, it failed to test the atmosphere for toxic or flammable gases prior to the worker entering the unit and it failed to provide confined space training for workers that were working in the small space. Lastly, the company was cited for failing to offer workers the proper respiratory protection, the appropriate respirator fit-testing, and for failing to provide any type of safe ventilation equipment.
For all of these problems, AMEX Inc. was issued 12 violations with a $72,000 fine total. The company also was fined $900 for failing to keep an accurate illness and injury log.
The company is allowed 15 business days to contest the findings, to comply or to meet with an area director.

The Massachusetts workers' compensation attorneys at Jeffrey Glassman Injury Lawyers are dedicated to fighting for the rights of injured victims in Norwood, Quincy, Taunton, Cape Cod, Foxborough and elsewhere throughout Greater Boston. If you have suffered a work injury and would like to file a disability claim, call for a free and confidential appointment at (617) 777-7777.
More Blog Entries:
OSHA Warns Against of Formaldehyde and the Risks for Work-Related Injuries in Massachusetts, Nation
December 13, 2011
New OSHA Video Series Aims to Reduce Construction Worker Injuries in Massachusetts, Nation
November 25, 2011