Opioid addiction is a major public health problem in Massachusetts, and tragically, many people become hooked on these powerful painkillers as a result of a workplace accident.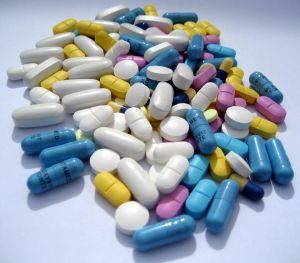 The latest quarterly statistics on opioid-related overdose deaths among Massachusetts residents, as supplied by the state Department of Public Health, reveals there were 1,977 opioid-related deaths in 2017 – slightly lower than the 2,155 reported the previous year but more than the 1,768 reported a year earlier and still 62 percent higher than the number reported five years ago.
Many workers are prescribed these pain medications in the immediate aftermath of a work-related injury in Massachusetts and quickly become addicted. Without adequate pain management, they may die accidentally of a drug overdose. When an employee dies of an overdose as a result of consuming pain medications prescribed after a work injury, the question of compensation is unclear. Some states have tackled this question with mixed results. 
Many Injured Workers Take Opioids for Pain
A report by the National Safety Council delved into the issue of opioid addiction, specifically focusing on how injured workers and their families are affected. In 2011, more than a quarter of all workers' compensation prescription drug claim costs were for opioid painkillers. Given what we know about the uptick in opioid deaths just in Massachusetts alone, it's safe to say this figure too has risen in the years since.
One study by the Washington State Department of Labor and Industries found that when workers were given more than one week's supply of opioids following an injury, the risk of disability one year later doubled.
Of the 44,000 people who died of drug overdoses in 2013, more than 16,200 were linked to prescription medications of opioids. These exceed the number of deaths from cocaine and heroin combined.
When Might a Drug Overdose Death be Covered by Workers' Compensation?
This is a tricky question, and it really depends on the state where you live. For the most part, though, many courts have concluded that under certain circumstances, overdose deaths suffered by workers who are prescribed opioids for occupational injuries are compensable by the workers' compensation insurer in the form of survivor death benefits. Additionally, some workers' compensation insurers have been ordered to pay for detox and other medical assistance treatment services for addicted workers.
Some of the issues that arise in these cases are:
Proximate cause. The court will look at what is the natural or probable sequence that resulted in the worker's injury.
Chain of causation. The court will examine whether injury or harm resulting subsequent to the original injury was connected to the original accidental injury.
Independent intervening act/ superseding cause. This is when another action or event breaks the chain of causation to the original work-related injury, which is where liability for that injury stops.
For example, if the worker died of a combination of alcohol and prescription opioids, was this enough to break the chain of causation, meaning the injury won't be liable? If the worker failed to follow the doctor's instructions (i.e., took too much), that might be grounds to find the worker broke the chain of causation. A workers' compensation insurer might also try to turn the tables on the doctor and say it was over-utilization or over-prescribing of a pain medication that broke the chain of causation. If there were other medications the worker was on that contributed to the death, a similar argument could be made.
Case Law on Workers' Comp for Overdose Deaths
The issue is not soundly settled, but several courts have taken on this issue.
In New York, there was the Matter of Fayo v. Crystal Run Health Care LLP, wherein an appellate panel considered the request for death benefits from the family of a registered nurse who died of a drug overdose. Decedent was at work when she slipped and fell at work, suffering head, neck and back injuries. Her attempts to return to work were unsuccessful and she was awarded workers' compensation benefits. The following year, she died of an accidental drug overdose involving opioids. Her spouse sought workers' compensation death benefits, arguing her death was causally related to her employment. The Workers' Compensation Board agreed, and the appellate court affirmed.
In California, the state supreme court reversed an appellate court's denial of an award of workers' compensation death benefits in South Coast Framing, INC., et al. v. Workers' Compensation Appeals Board et al. A 36-year-old carpenter in that case fell 10 feet at work, suffering head, neck and back injuries. His doctor prescribed various drugs to treat these injuries, including Vicodin, Xanax and Ambien. Less than a year later, he died of an accidental drug overdose. An autopsy revealed his death was attributable to the four sedating drugs in his system and early pneumonia. Two of the medications involved were prescribed by the workers' compensation physician. There was no dispute he died as a result of the combination of drugs he took, but the question was which drugs played a role and how big of a role that was. Decedent's survivors (widow and minor children) sought death benefits, arguing the drugs prescribed for his industrial accident caused his death. Although the Workers' Compensation Board granted these benefits, the appellate court reversed and the state supreme court reversed that ruling. The state high court held the workers' compensation board could reasonably conclude decedent was unable to sleep due to his work injury, his workers' compensation doctor prescribed the sleep medication and this was a causal factor in his death.
More recently, the Nebraska Court of Appeals in 2015 affirmed a denial of workers' compensation death benefits awarded to a surviving spouse following an overdose of opioids. In that case, Michie v. Anderson Builders, decedent sustained a lower back injury while at work in the spring of 2010. Workers' compensation benefits were awarded and he underwent various treatments for pain associated with his injury. He died unexpectedly two years later while taking two prescription medications he was given for his work injury, one of those being oxycodone. His widow filed a petition for death benefits, alleging he died as a result of an accidental overdose of medications he was prescribed for his workplace injury. At trial, defense lawyers argued that the amount of oxycodone in his blood was too low to have been fatal (60 nanograms per milliliter was in his blood, while a doctor for the defense testified it would have to be at least 300 nanograms per milliliter to be fatal). The compensation court refused to award death benefits, finding the widow failed to meet her proof burden in establishing a causal link. That decision was later affirmed.
Our Boston workers' compensation lawyers know these cases are not always going to be simple, but they are often worth pursuing – assuming you have an experienced attorney to handle your claim.
If you or someone you love has been injured a Boston work accident, call for a free and confidential appointment at (617) 777-7777.
Additional Resources:
Study links later return to work with longer-term opioid prescription, March 18, 2018, By Louise Esola, Business Insurance
More Blog Entries:
Obtaining Workers' Compensation for Falls at Work, March 24, 2018, Boston Workers' Compensation Attorney Blog