We often talk about the dangers of working in construction and with hazardous materials.
What we rarely discuss are the risks of work-related injuries in Boston ' offices. According to the Centers for Disease Control and Prevention (CDC), employees who work in an office, at a desk or in a cubicle are also at some serious risks for on-the-job injuries and illnesses.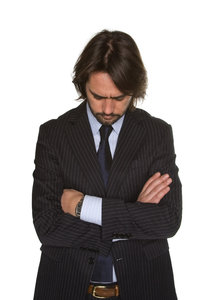 Employers of all kinds are required to make workplace conditions safe for employees. This means that employers are required to keep an eye on chemical hazards, work station and equipment design, environmental exposures, task design, physical environment dangers, psychological factors, etc.
The design of an office can make or break you. Office designs are supposed to allow employees to execute their jobs comfortably. Our Boston workers compensation attorneys stress the importance of proper ergonomic design. This design is used to make sure that employees aren't working in odd postures, sitting or standing for too long, having to over-reach themselves and are making sure that repetitive work isn't harming an employee's health. Sometimes, changing an employee's furniture or equipment can solve this problem and help an employee to work more comfortably. When posture is off for long stretches of time, musculoskeletal disorders and other problems can arise.
Employees can also be faced with risks for on-the-job injuries because of job stresses, design-related hazards, environmental dangers, open drawers, exposed electrical cords, repetition, job speed, job duration, chemical exposures, etc. It is important to make sure that the requirements of your job meet your capabilities. Overworking employees can often result in worker injuries and illnesses.
The nature of work is changing – and quickly. Now more than ever, on-the-job stress poses serious risks to workers' health and to the viability of companies nationwide. The National Institute for Occupational Health and Safety (NIOSH) has studied these factors and concluded that about a quarter of all employees see their job as the No. 1 cause of stress in their lives. About 75 percent of all workers say they have more at-work stress now than they did a generation ago.
We're not saying a job is supposed to be a walk in the park. We're just saying that we understand that job-related stress is becoming a growing source of physical and emotional health issues for many Americans. It's not just an excuse for being lazy. The term "job stress" is defined as a harmful emotional or physical response that can happen when job requirements exceed the resources, capabilities or needs of the employees. This kind of stress can lead to poor health and even on-the-job injury.
Employers are asked to keep an eye on the health and the job production of employees. We realize that, with the current economy, employers are trying to squeeze as much as they can out of each employee, but there's a stopping point. Under no circumstance should an employee jeopardize their health for the completion of a job. Employers, please provide a safe and reasonable atmosphere for your workers.

The Boston workers' compensation lawyers at Jeffrey Glassman Injury Lawyers are dedicated to fighting for the rights of injured employees in Boston, Norwood, Quincy, Taunton, Foxborough and elsewhere throughout the Greater Boston Area. If you have suffered a work-related injury and would like to file a disability claim, call for a free and confidential appointment at (617) 777-7777.

More Blog Entries:
U.S. Employers Put Workers at Risk of Cave-In, Massachusetts Workers Compensation Lawyers Blog, February 4, 2012
OSHA Outlines Responsible Respirator Use for Boston Employers, Massachusetts Workers Compensation Lawyers Blog, February 1, 2012