Officials with the Occupational Safety and Health Administration (OSHA) recently cited New England's Palumbo Trucking Inc. and ordered the owner of the company to withdraw a retaliatory lawsuit filed against two former workers of the commercial motor carrier who raised safety concerns, pay them $60,000 in damages and take other corrective actions.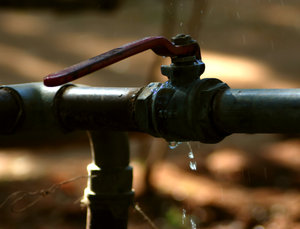 "Filing a baseless, retaliatory lawsuit against workers who engaged in protected activity has a profound chilling effect," said OSHA's New England regional administrator, Marthe Kent.
Our workers' compensation lawyers in Massachusetts understand that there are laws in place to protect employees who report violations of various workplace safety. As a worker in the United States, you have a right to a safe workplace and you also have the right to speak up about any safety-related concerns. In the recent incident, OSHA found that the company violated federal protection provisions when they filed a lawsuit against two of its workers. The two workers allegedly filed complaints about issues they had with one of their work trucks.

The workers were let go from their job, allegedly for reasons not related to their protected activities. But after the company filed the lawsuit accusing them of a malicious complaint, officials with OSHA ordered it to drop the suit and pay them $20,000 in punitive damages in addition to another $10,000 in compensatory damaged for attorney's fees, emotional distress, mental anguish, pain and suffering.
In addition to these payouts, the company is also required to provide the workers with neutral job references and to post fact sheets for employees to see on the job regarding their STAA rights.
Most employees remain silent, typically out of fear of losing their positions. Others choose to risk their professional (and personal) well-being and come forward with the truth. They seek to make a difference by "blowing the whistle" on unethical conduct in the workplace. If workers feel that they've been retaliated against in any way after filing these complaints, they have protection. Discrimination complaints must be filed as soon as possible – within 30 days of the alleged reprisal. OSHA Area Office staff can explain the protections under the whistleblower laws and deadlines for filing complaints.
Before blowing the whistle, it's a good idea to seek the advice of an attorney in your state, to ensure you are protected by a whistle blower law or a like provision in another law. There are ways that companies will work to get you to keep your mouth shut, and it's not always with your best interest in mind. This is why legal representation will help to make sure your rights are protected.
A simple way to keep tabs of the "discrimination" is to maintain a comprehensive system of documentation. All disciplinary events should be documented in writing and filed in a retrievable manner. Even so-called oral reprimands should be memorialized (making them oral in name only).
If you or a loved one has been injured on the job in Massachusetts, call Jeffrey Glassman Injury Lawyers for a free and confidential consultation to discuss your workers' compensation claim– (617) 777-7777.
More Blog Entries:
Worker Critically Injured in Amusement Park Ride Collapse, Massachusetts Workers Compensation Lawyers Blog, November 2, 2013
Tips for Keeping Late Night Workers Safe, Massachusetts Workers Compensation Lawyers Blog, October 31, 2013