There's a new agreement in effect and it's working to help to build on the Federal Railroad Safety Act's whistleblower provision. The agreement was recently signed by those with the Federal Railroad Administration (FRA) as well as officials with the Occupational Safety and Health Administration (OSHA).
The agreement is going to help to better protect railroad workers from any kind of retaliation from employers when they choose to report a safety or a health violation. Reducing the risk of railroad accident in New England and elsewhere is the goal.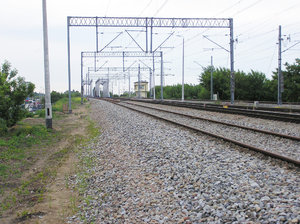 Currently, the rail safety regulations are created and enforced by not only officials with the FRA, but also with rail labor organizations and rail stakeholders. The FRA continuously works to make sure that this industry is safe for all workers by conducting a number of inspections, enforcements and education programs. Right now, and because of these provisions many believe, railroads are some of the safest modes of transportation for freight and for passengers. While the FRA is able to address issues of rail safety, it doesn't have the same authority to address whistleblower incidents.
Workers in all industries in the U.S. have the right to report workplace accidents, dangers and injuries without any fear of being retaliated against. By reporting these incidents, companies can help to keep the workplace safe for everyone. This system doesn't work when a worker fears retaliation.
"OSHA welcomes the opportunity to work with the FRA to protect these rights and make our nation's railroads a safer place to work," said Dr. David Michaels with OSH.
According to recent statistics, the number of whistleblower complaints within the railroad industry has been on the rise in recent years. Stats conclude that there were nearly 1,000 of these complaints filed from 2007 and 2012. Nearly 65 percent of these complaints reportedly involved an allegation in which an employee suffered from retaliation from an employer because they reported an at-work injury.
Under the new memorandum, the FRA will be able to follow the OSHA whistleblower procedures. OSHA will be providing FRA officials with copies of the complaints that it receives under the FRSA's whistleblower provision. It will also be providing them with any preliminary orders and findings. Together, both OSHA and FRA officials will be trained in enforcing, recognizing and dealing with incidents of retaliation and other related issues.
Through this agreement, officials from both parties feel that they can work to help to make workplaces safer for everyone within the industry.
In the state of Massachusetts and throughout the rest of the United States, you have a right to speak up about dangers that your witness on the job. You're urged to do so to help to reduce the risks of any future accidents. Retaliation shouldn't be a fear under these circumstances. If you feel like you're being treated unfairly after reporting a hazard or an accident, contact an experienced attorney to help to protect your rights.

The Boston workers' compensation attorneys at Jeffrey Glassman Injury Lawyers are dedicated to fighting for the rights of those who have been injured on the job. Call (617) 777-7777.
More Blog Entries:
Sleep: Important in Preventing Work Accidents in Boston, Massachusetts Workers Compensation Lawyers Blog, July 17, 2012
BP Settles for Nearly $15 Million in Safety and Health Fines, Massachusetts Workers Compensation Lawyers Blog, July 13, 2012