An employee who claimed both workers' compensation and unemployment benefits at the same time found himself the subject of sudden stoppage of the former, with a demand to pay back his former employer for a portion of those benefits.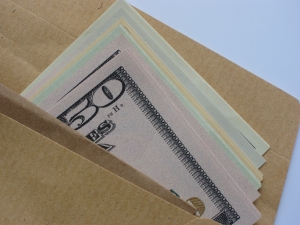 In Massachusetts, work injury lawyers know it is possible to obtain both types of benefits under certain circumstances, per MLG Part I, Title XXI, Chapter 152, Section 36B. Essentially, only those with partial incapacity can collect both types of benefits, and only then under strict guidelines.
The laws can vary from state-to-state, but the general idea is that these types of benefits serve two very different purposes. Unemployment benefits are awarded when you can't work, but are actively looking. Workers' compensation benefits are paid when you have suffered a disabling injury at work. Someone who is totally incapacitated would, by definition, lack the ability to work and therefore couldn't be actively looking for employment.

In the case of Medlin v. Weaver Cooke Constr., LLC, the court determined the worker had suffered a compensable, work-related injury prior to being laid off. However, when he began applying to other jobs, this was an indicator that he was no longer entitled to receive workers' compensation. It was concluded that the economy, rather than disability, played a bigger role in the reason the employee had not yet returned to work.
According to court records, the worker in this case was a college-educated civil engineer who had been working as a project manager and estimator in the spring of 2006. The job was mostly sedentary, but did require the occasional lifting of 10 pounds or so. In May 2008, the worker injured his right shoulder while moving a large desk at work. He stayed at work through the rest of the day, and injured it again when moving a 50 pound box of files.
For the next five months, he continued to work, until he was laid off due to lack of work within the industry. He filed for both workers' compensation for temporary total disability and unemployment, and began receiving both around the same time.
For his injury, he underwent surgery and physical therapy. He was eventually rated at maximum medical improvement, and advised not to lift anything over 10 pounds. He was cleared to work and submitted hundreds of job applications. However, the job hunt was unsuccessful.
In the meantime, he continued to collect both workers' compensation and unemployment.
Several months later, his employer filed an application to terminate his workers' compensation, alleging he was no longer disabled and hadn't been for some time. The employer demanded he repay the amount he'd received since achieving maximum medical improvement. They contended his inability to find another job was due to the economy, not his injury and physical limitations.
The state workers' compensation commission agreed, and so ultimately did the state supreme court, which ordered him to repay the benefits he'd received since achieving maximum medical improvement.
The lesson here is that one must be exceedingly cautious when accepting both types of benefits. There may be situations in which it is appropriate, but one should first consult with an experienced workers' compensation attorney to ensure these types of problems don't arise.
If you are injured on the job in Massachusetts, call Jeffrey Glassman Injury Lawyers for a free and confidential consultation to discuss your workers' compensation claim– (617) 777-7777.
Additional Resources:
Medlin v. Weaver Cooke Constr., LLC, June 12, 2014, North Carolina Supreme Court
More Blog Entries:
Advice to Entrepreneurs on Worker Safety, June 15, 2014.