In a workers' compensation action, claimant can request money for past medical bills associated with the on-the-job injury, lost wages, future medical expenses and the cost of rehabilitation.  Unlike in a civil personal injury lawsuit, the claimant cannot ask for benefits for pain and suffering.  However, also unlike a civil personal injury action, the claimant in a workers' compensation case doesn't have to prove any negligence of behalf of his or her employer or a fellow employee.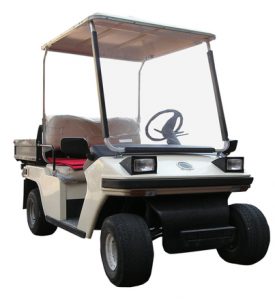 In a case from the Louisiana Supreme Court, a golf cart hit claimant while he worked at a youth ranch.  According to his filing for benefits, he alleged that the golf cart collision resulted in him suffering a head injury and injuries to his shoulder, back, one wrist, hip leg, knee, and ankle. A pain management specialist treated him, and that medical professional recommended the employee receive treatment using a device known a spinal cord stimulator.  
Prior to making this recommendation, the employee had already tried taking medication and going to physical therapy, but he was still in considerable amounts of pain.  The pain radiated up down his entire leg, and he was diagnosed with radiculopathy.  Prior to using a spinal stimulator, he had the required psychological evaluation and was determined to be a proper candidate for this procedure.
A spinal cord stimulator works by having the device implanted like a pacemaker, and electrical impulses are delivered directly to nerves of the spinal column to reduce pain.  However, it has been discovered that patients who suffer from depression, anxiety, and poor coping skills are not likely to do well with this surgery, and the procedure should not be performed.  For this reason, an evaluation is needed before a doctor can do the implant in many cases.
In this case, despite a recommendation from the patient's treating doctor and a psychological clearance, the employer's workers' compensation insurance company denied the claim. At that point, the claimant filed a second request, and that request was also denied.  In total, he applied three times, and, on each occasion, his request was denied.  The reason given by the company's medical director was that, because he suffered from pain in various parts of his body, it was not likely that the spinal cord stimulator would address all of the pain, and, therefore, the company was unwilling to pay for the operation and related costs of implanting the device.   The claimant appealed to the workers' compensation commission, and it found that employee had not shown any evidence that the insurance company medical director had acted improperly.  Claimant then appealed to the court of appeal for the state, and that court found for the insurance company as well.
As our Boston workers' compensation attorneys have seen in far too many cases, insurance companies will often go to extreme lengths to avoid paying benefits, even when is there is no question that they should pay.  These insurance companies are making literally trillions of dollars each year as an industry and is often far more concerned about profit than they are about paying for a much-needed medical procedure for an injured claimant.
Having no other options, the claimant filed an appeal with the state supreme court.  On appeal, that court found that the employer had acted contrary to state law in which there is presumption in favor of the claimant's right to a reasonable medical procedure that has been properly recommended by one or more health professionals, as was the case here.  Therefore, the case was reversed and remanded for further proceedings consistent with its opinion.
If you or someone you love has been injured a Boston work accident, call for a free and confidential appointment at (617) 777-7777.
Additional Resources:
Gulley v. Hope Youth Ranch, March 15, 2017, Supreme Court of Louisiana
More Blog Entries:
Report: Three Workers Burned in Natural Gas Explosion, Feb. 18, 2017, Boston Workers' Compensation Lawyer Blog