The Patriot Ledger reports a state trooper was recently released from Milton Hospital after suffering injuries in a work-related transportation accident in Canton. The police officer had been struck from behind by a motorist while escorting a construction crane along Route 128. The impact of the crash sent the trooper to the hospital with serious injuries. This is one of many transportation-related accidents involving Massachusetts law enforcement officers in the last year, according to the article.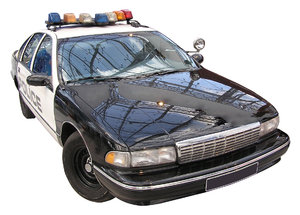 Most probably think of transportation accidents at work with relation to law enforcement officials, firefighters, paramedics or first responders in general. Truthfully, many other workers are at risk of a transportation accident while on the clock including, delivery workers, home-improvement sales people, utility workers, postal workers, tractor-trailer drivers, highway construction zone workers and others. According to the 2010 Census of Fatal Occupational Injuries Report released by the Bureau of Labor Statistics, transportation accidents accounted for two out of every five fatal work injuries in 2010.
Workers who use transportation in order to perform their job duties need to be extra careful this time of year. Not only are more motorists congesting roadways for holiday-related travel but holiday deliveries increase the number of trucks on the roads. Plus, inclement weather conditions increase the risks of accidents. Our Boston workers' compensation attorneys urge workers to use caution in order to avoid a work-related transportation accident in the final month of the year.
One way in which employers can help with worker safety while traveling on roadways is to implement a company cell phone policy. No matter what the job task, workers should be prohibited from using a cell phone while traveling.
In 2009, the National Safety Council (NSC) conducted a survey regarding employee cell phone use on company time while traveling on roadways. NSC found the following results based on the response of the 2,000 NSC members that took the survey. Less than 25 percent of companies who responded prohibit employees from using hands-free or hand-held cell phones while driving even though 99 percent stated company productivity did not diminish when employees were prohibited from driving distracted.
The NSC offers a free cell phone policy kit to employers. Employers who utilize the kit can reduce employee crash risks, build leadership support for a policy within the company unit, communicate the dangers of driving distracted to employees and create a buzz among workers why a policy is needed.
The cell phone policy kit includes helpful information about how to create a policy by looking at examples of policies already in use. It also provides senior management with tips on how to roll-out a policy and build employee support. Employers can find helpful posters, answers to frequently asked questions, voice mail greetings and newsletter articles.
If your job requires you to be on the road for extensive hours throughout the day, eliminate distractions by putting the cell phone away and using extra caution to avoid a transportation accident on company time during the busiest travel time of the year.

The workers' compensation attorneys at Jeffrey S. Glassman, LLC represent injured workers in Attleboro, Fitchburg, Milton, Waltham, Bridgewater and throughout Boston. Call (617) 777-7777 to receive a free consultation or speak to an attorney about filing a workers' compensation or disability claim following a work-related transportation accident or other work-related injury.
Additional Resources:
State trooper injured in Canton crash released from Milton Hospital, posted in the Patriot Ledger.
More Blog Entries:
Braintree Man Dies in County-Funded Project after Work-Related Traffic Accident in Quincy, Massachusetts Workers' Compensation Lawyers Blog, October 19, 2011.