Officials with the Department of Public Works (DPW) were recently honored for doing what they were trained to do — and for helping to save the life of one of their fellow workers. According to Metro West Daily News, crews help to save this worker's life after a power saw accident.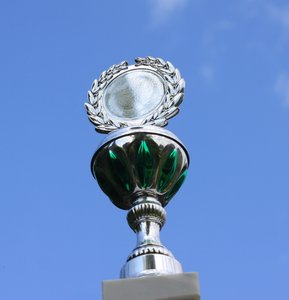 According to Peter Sellers, DPW Director, and Gary Daugherty, Fire Chief, the workers on the site that day did not hesitate to use their safety training and first-aid skills to jump to the worker's rescue. One of the workers even took off his belt and used it to form a tourniquet to help to stop the victim's bleeding.
"Just can't thank these guys enough," said the victim, who is now on the road to recovery.
Our Boston workers' compensation attorneys understand that dangers on the job are sometimes unavoidable. Each workplace needs to take the proper safety precautions to help to eliminate any risks, but sometimes accidents happen. That's when we rely on the assistance of those we work with and the trained attention of a medical professional. On each work site in the U.S., employers are required to make sure that workers are trained and have the necessary knowledge to prevent on-the-job risks, as well as on what to do in the event of an accident.
The workers on site at the time of the accident were working at a pump station. They were working to fix a failed main. Employees were able to stabilize the victim until paramedics and firefighters arrived on the scene. The victim was flown to a Boston hospital for further treatment of his injuries.
Employers should make an effort to obtain estimates of EMS response times for all permanent and temporary locations and for all times of the day and night when workers are on duty. And they should use that information when planning their first-aid program.
Unfortunately, sudden and serious injuries or illnesses, some of which may be life-threatening, can happen at any time at any job site. For this reason, officials with OSHA have created a First Aid standard. This standards works to make sure that there are trained first-aid providers at all workplaces of any size if there is no infirmary, clinic, or hospital in near proximity to the workplace. Even when these resources are located nearby, it's still an excellent idea to make sure that your worker know what to do in the event of an accident. Someone's life may rely on it one day. You also want to make sure that each work site is provided with the proper first-aid tools to address accidents and injuries.
If you were injured on the job, you'd want someone with the proper training and knowledge to run to your rescue. This is where the proper training from employers comes in. Make sure you're getting the knowledge you need to help to keep yourself and your coworkers safe.

If you or a loved one has been injured on the job, contact Jeffrey Glassman Injury Lawyers for a free and confidential consultation. Call (617) 777-7777.

More Blog Entries:
Employer's Market Doesn't Absolve Employer's of Responsibility, Massachusetts Workers' Compensation Lawyers Blog, March 6, 2013
OSHA Cites Massachusetts Wholesale Food Manufacturer/Distributor, Massachusetts Workers' Compensation Lawyers Blog, March 3, 2013