As part of a settlement agreement with the national Department of Labor, officials with True North Hotel Group Inc. were forced to pay more than $22,000 in compensatory damages and back wages to a former employee who was fired from one of its Massachusetts locations after raising workplace safety concerns. According to the Occupational Safety and Health Administration (OSHA), the company has also agreed to educate all of its managers and employees about national whistle-blower rights.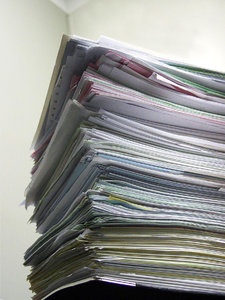 The Massachusetts worker was fired back in October of 2011 after talking with their superiors about some concerns they had regarding safety on the job. After that, the worker filed a whistle-blower complaint with the OSHA. After officials investigated, they found merit to the complaint.
Our Quincy workers' compensation lawyers understand that every worker has the right to raise concerns regarding workplace and/or health concerns without the fear or termination, demotion or retaliation. When workers are reluctant or fearful to talk about these problems with their supervisors or employers, the dangerous condition could go uncorrected until workers are sickened, injured or killed.
Now, True North is required to post OSHA's whistle-blower fact sheet in both English and Spanish in conspicuously places at each of its locations. It's also required to provide training materials for all workers, new-hires and managers.
In addition to giving the employee compensatory damages and back wages, the company will also have to expunge all references to disciplinary actions and termination from his personal file and provide a written neutral job reference should any future employer seek it.
The national Whistleblower Protection Program enforces the whistleblower provisions of more than twenty whistleblower statutes protecting workers who report violations of various workplace safety.
Since the OSH Act was passed back in 1970, officials have expanded the whistleblower authority to help to protect workers from being discriminated against for raising concerns. These workers are protected in more than 20 federal laws.
If you believe that your employer retaliated against you because your exercised your legal rights as an employee, contact OSHA and report them as soon as possible because you must file your complaint within the legal time limits.
By law, you have the right to a safe workplace. The Occupational Safety and Health Act of 1970 (OSH Act) was passed to prevent workers from being killed or otherwise harmed at work. The law requires employers to provide their employees with working conditions that are free of known dangers. The OSH Act created the Occupational Safety and Health Administration (OSHA), which lays out and enforces protective workplace health and safety standards. These officials also provide information, assistance and various training and to employers and workers.
There should never be a time on the job where you feel threatened or unsafe. If so, you have the right to speak up and you have the right to change the dangerous conditions. Speak up now or speak to an attorney to help you to fight for your rights. Your safety relies on it.

If you are injured on the job in Massachusetts, call Jeffrey Glassman Injury Lawyers for a free and confidential consultation to discuss your workers' compensation claim– (617) 777-7777.
More Blog Entries:
Keeping Boston Teens Safe through Summer Work, Massachusetts Workers Compensation Lawyers Blog, July 16, 2013
Man Seriously Injured in Quincy Work Accident After Electrocution and Fall, Massachusetts Workers Compensation Lawyers Blog, July 14, 2013