According to a recent article from My Edmonds News, a construction worker in Washington was killed in an on-the-job injury. According to witnesses, the man was working in a ditch with a compressed air tool when he hit an electrical line.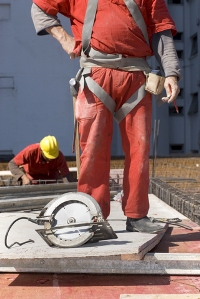 Witnesses heard a loud bang that may have been a transformer explosion. The worker was electrocuted and died on scene. The electrical disturbance resulted in a power outage to the area. The state department of labor and industries is investigating the accident. The medical examiner is also working to determine an official cause of death.
Your Boston workplace injury attorney know, while many do not think of workers' compensation in the case of the death of a worker, as opposed to an injury, filing a workers' compensation claim is often the appropriate action.

This type of claim is known as claim for death benefits under the workers' compensation program. A death benefits award can cover lost wages that are a result of the death of the worker, as well as medical bills and funeral expenses. They will not cover pain and suffering and special damages more typical of a civil lawsuit.
However, while it may seem fairly straightforward, the employer's workers' compensation attorney may make the matter very difficult, and even deny what seems like an obvious claim. There are a variety of reasons for denying a claim, but the fact that insurance companies typically try to pay as little in possible in claims may have a lot to do with these denials.
Another issue that may arise is if there is a third party who is responsible for the death of the worker. It may be that the workers' compensation insurance company's investigation points to another party being at fault, rather than it merely being an unfortunate on-the-job accident.
The reason they will do this is that, if the deceased worker's estate files a civil action against a negligent third party, any money recovered in a settlement or jury verdict will offset any amount paid by workers' compensation death benefits. In other words, if the decedent's estate collected on their workers' compensation claim and they win money in an award, they must pay back the workers' compensation insurance company the money that they collected.
Even in a case like this one, where a worker was electrocuted in a ditch, the workers' compensation insurance company may try to establish that a third party was negligent and responsible. For example, the contractor could have hired another company to survey where electrical lines are located, and that company could have failed to mark the lines hit by the worker. While this was just a hypothetical example, it is not hard to imagine how another party could be at fault in certain on-the-job accidents.
It is important to keep in mind that even if your employer or the employer of a deceased worker is fully in support of paying out on the claim, his or her workers' compensation insurance company may still deny the claim.
If you are injured on the job in Massachusetts, call Jeffrey Glassman Injury Lawyers for a free and confidential consultation to discuss your workers' compensation claim: (617) 777-7777.
Additional Resources:
Worker dies after construction accident at Swedish/Edmonds Wednesday, August 20, 2014, My Edmonds News
More Blog Entries:
Increased Fines for Employers Who Do Not Maintain Workers' Compensation Coverage, July 22, 2014.