The people who help us get to and from where we've got to be oftentimes struggle with their sleep, according to the National Sleep Foundation.
In a recent study, the 2012 Sleep in America poll, transportation officials — including truck, taxi, bus, limo, train and plane operators — were talked to about their sleeping habits and their performance on the job. The results truly illustrate how overworked these individuals are and how their safety, and our safety, is in jeopardy because of it.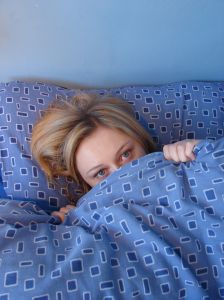 According to the study, train operators and pilots were most likely to report sleep-related safety and job performance problems. As a matter of fact, more than 25 percent of train conductors and about 23 percent of pilots report that sleepiness affects them on the job at least once a week. Only about one out of every 6 non-transportation workers reported any of these problems.
Our Dedham workers' compensation lawyers understand that sleepiness also affects those driving to and from work. About 6 percent of train operators and pilots report that they've been in a car accident because of sleepiness while commuting to and from work. Only about 1 percent of all other workers report this same problem. It's important that workers get the sleep that they need to function safely. A lack of sleep can result from long shifts, the time of the day a worker is scheduled and even from having little time between shifts.
Transportation professionals need to manage sleep to perform at their best," says David Cloud, National Sleep Foundation CEO. "As individuals and employers, we need to know more about how sleep improves performance."
Advice for Better Sleep:
-Make sure you're going to sleep at the same time every day. You need to stay on a schedule so that your body gets used to when it's sleep time and when it's work time.
-Try not to oversleep. If you get too much sleep, you'll actually wind up a lot more tired than before.
-Try to use bright light to manage your internal clock. Stay away from bright lights during the evening hours and make sure you're getting sunlight in the morning.
-Try to only use your bedroom for sleep. This will help to strengthen the association between sleep and bed.
-Keep televisions, computers and other distracting things away from your bedroom. Your room is for sleeping. Keep distractions in the living room or in another room of the house.
-Compose a relaxing nighttime/bedtime ritual. Try taking a warm bath/shower or listen to classical or other calming music.
-Make sure your bedroom is quiet, cool and dark.
-Make sure your mattress and your pillows suit your liking.
-Try not to bring your worries into the bedroom. Keep your concerns in a "worry book" and save them for the daytime to address them.
-If you're unable to fall asleep when it's time, go do something relaxing in another room until you start to feel tired.

If you or a loved one has been injured or killed on the job, call Jeffrey Glassman Injury Lawyers for a free and confidential consultation to discuss your rights. Call (617) 777-7777 today!
More Blog Entries:
Window Washer Accidents Target of Alliance, Massachusetts Workers' Compensation Lawyers Blog, November 5, 2012

Airline Ground Safety Panel and OSHA Work to Protect Logan Airport Employees, Massachusetts Workers' Compensation Lawyers Blog, November 1, 2012