Chemical dependency treatment can be covered by workers' compensation benefits under certain circumstances, the Nebraska Supreme Court recently ruled in Kim v. Gen-X Clothing, Inc..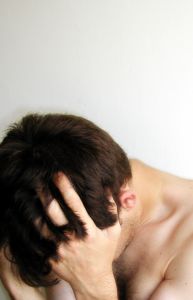 Workplace injury lawyers recognize that this ruling sets an important precedent, and we hope courts in other jurisdictions will take note as similar cases arise.
While laws regarding workers' compensation benefits vary from state-to-state, the general underlying principle is that the injury or illness must arise out of the course of employment, or at least have been exacerbated by it.

In the Kim case, it was no secret that the claimant had been a recreational drug user and drinker prior to the summer of 2011. At the time, he was working as a manager at a retail clothing store, living with his young son at his mother's home. However, as his doctors would later testify, his drug and alcohol use was not considered excessive and likely would not have met the criteria for "dependency."
Then in June 2011, while the claimant was at work, the store was robbed. He was shot several times. Police would later determine that the robbery was allegedly carried out as retaliation for the report of an earlier robbery at the same location. There was no question that the costs associated with his treatment and recovery from his immediate injuries resulting from the violence he'd faced at work were compensable.
However, the scars of that incident reportedly extended beyond the physical. He was emotionally traumatized, a fact that was exacerbated by the repeated phone calls he received, threatening his life, and that of his son and mother.
He took his son and moved out of his mother's home. He suffered nightmares and serious panic attacks that kept him indoors. His use of alcohol and drugs began to increase significantly. He said they helped him to sleep.
Several months later, he was taken to the emergency room after a severe panic attack. Doctors diagnosed him with post-traumatic stress disorder and chemical dependency. They recommended he be admitted for in-patient substance abuse treatment, as they feared potentially fatal consequences if he attempted to detox from the alcohol and drugs on his own.
Later, the claimant sought to have his emergency room visit and his subsequent chemical dependency treatment covered under workers' compensation. However, his employer objected, arguing that there was no proof the emergency room trip – nine months after the shooting – had anything to do with the shooting. They further asserted his drug use was severe before the shooting and he would have required treatment anyway. They also accused him of falsely exaggerating his PTSD symptoms.
The workers' compensation court, however, sided with the claimant, awarding him temporary total disability benefits, as well as compensation for his medical treatment related to the chemical dependency.
The state high court did concede that there was a fair amount of conflicting medical evidence. However in these cases, the court ruled that an appellate court could not substitute its judgment for that of the lower court.
A causal link between the emergency room visit, the severe chemical dependency and the work-related violence was adequately supported in not just the claimant's testimony, but also in medical notes and through expert testimony, the court found.
If you are injured on the job in Massachusetts, call Jeffrey Glassman Injury Lawyers for a free and confidential consultation to discuss your workers' compensation claim– (617) 777-7777.
Additional Resources:
Kim v. Gen-X Clothing, Inc., April 11, 2014, Nebraska Supreme Court
More Blog Entries:
Workplace Safety Compromised by OSHA Budget Cuts, March 30, 2014.